Coretta Scott married Martin Luther King, Jr on June 18, 1953 and he became very active and a leader in the Civil Rights movement in the South. Coretta emerged not only as the mother to their four children, but a colleague next to her husband which included the Montgomery Bus Boycott in 1955, her journey to Ghana as they claimed their independence in 1957 and her never failing dedication assisted with the passage of the 1964 Civil Rights Act.  
In fact, it was Coretta who urged her husband to Washington, DC where he would speak to a crowd estimated to be 250,000 strong giving his famous "I Have a Dream" speech.  
Suddenly on April 4, 1968, the unthinkable happened – Martin Luther King, Jr. was assassinated. Four days after her husband's murder Coretta King transported her family to Memphis where they marched for Civil Rights in a protest march Dr. King had been scheduled to lead. The crowd was overcome with sadness, but they marched to keep Dr. King's fight visible and moving forward.
As Coretta pressed forward within the civil rights movement, she founded the Martin Luther King, Jr. Center for Nonviolent Social Change in Atlanta, commonly known as the King Center.  
In 1969 she established an annual Coretta Scott King Award to honor an African-American children's book author and in 1979 another award was created to honor an outstanding African-American illustrator. She wrote a memoir, My Life with Martin Luther King, Jr. with her son Dexter and in 1968 completed The Martin Luther King, Jr. Companion: Quotations from the Speeches, Essays, and Books of Martin Luther King, Jr. Her posthumous memoir My Life, My Love, My Legacy published in 2017 was based on interviews with journalist Barbara Reynolds.
In 1983 her hard work had a permanent impact when a federal holiday in honor of Dr. Martin Luther King, Jr. was signed into law. Coretta Scott King died on January 30, 2006. The presidents and heads of states who attended her funeral expressed their sadness in losing another prominent figure in the fight for equality.
Our Her Nexx Chapter Community invites you to join us where women are connecting with each other's stories, exploring different experiences, and transforming ideas.
The Future of Connection for Women
Photos sourced from https://www.biography.com/people/coretta-scott-king-9542067
About Our Author
Grace Aspinall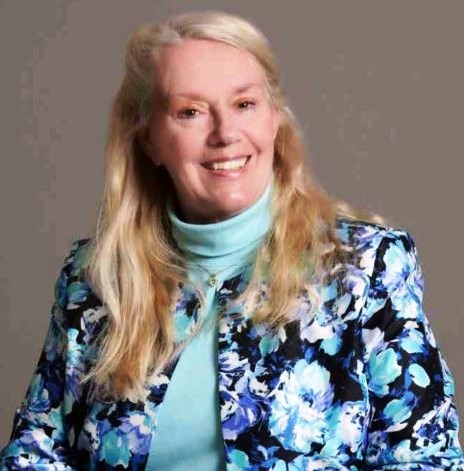 Grace Aspinall was born and raised in Williamstown, Massachusetts where she was a freelance journalist, photo-journalist and photographer for many years. She currently lives in Clifton, Virginia, and pursues her passions for her horse, her husband, her photography and her grandchildren. Grace has a Bachelor's Degree in English from Skidmore College and Master's of Arts in Corporate Communications from Norwich University. During her years in Metro Washington DC she exhibits her talent for technical writing on numerous government contracts.