Once a month I'll be meeting with a group of women online and together we'll work to propel their careers forward. I want women to know that you can't rely on your current employer to give you all the professional development and the training you need to reach all of your career goals. It's time to take control into your own hands. As a starting place, we will create a vision for what you want to achieve in your life.
We will also address career/life balance. The point of our careers is to find our "whys." Sure, we work for enjoyment, satisfaction, and the joy of it, but we also need to check ourselves to make sure we're not trying to get all of our fulfillment out of our careers. Every talent does not have to be fulfilled in your job so we'll discuss general life planning
I see Her Career Catalyst as a bit of a Mastermind group. All of us coming together to learn, share, challenge and celebrate each other's successes. Our support of each other will help drive one another forward, and we'll hold one another accountable for our goals.
I also intend to bring in other subject matter experts, panels of people who are colleagues of mine who shine professionally in different areas, such as negotiating, design thinking or public speaking. They may do some workshop sessions with us.
I see this Virtual Program being very hands on, working together and going through a series of core competencies. The soft skills of adaptability, communication, leadership, and teamwork are keys to success. Adaptability and oral communication are the top two cited soft skills for general professionals; teamwork and communication are the top two for leadership so I want to make sure you're solid in these areas. We will look at other core competencies as well as common career missteps.
Learn more https://hernexxchapter.org/membership/start-here/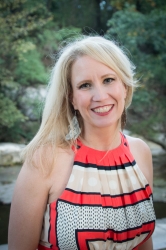 Latest posts by Christine Horstman (

see all

)