Did you know there is an international day to celebrate girls? A special day in the year created by the United Nations to remember the importance of caring for the younger ones? On October 11, the world thinks of strategies for eliminating gender inequalities, promoting the rights of girls – children, adolescents and young women.
Among the concerns and needs, we can list the high rates of teenage pregnancy. In Brazil for example, one in five births occurs with mothers between 10 and 19 years. Another alarming fact according to the UN is that 2% of girls between 12 and 17 are mainly responsible for their home. According to the United Nations Children's Fund (UNICEF), every five minutes a girl dies of violence. One in four marries during childhood, and about 130 million girls are out of school. From a young age, girls are inserted in a vicious cycle of inequity, poverty and violence. But these girls are saying, "No more!" This year's theme for International Day of the Girl in the US is GirlForce: Unscripted and Unstoppable!
In Brazil, Plan Internacional Brasil was created as an organization that works to empower children and adolescents with a movement called "#GirlsOcupam" that will raise the banner of the global campaign, Girls for Equality. According to the organization, last year, more than 550 young people participated in spreading the word in Brazil. Worldwide, Plan International has registered over 1,000 initiatives for the movement in 70 countries, organized under the hashtag #GirlsTakeover.
The idea of ​​the movement is to invite girls supported by the organization to try leadership positions in the public and private sectors. According to Cynthia Betti, executive director of Plan Internacional Brasil, the movement aims to show society the full power of girls. "We want to reinforce that negative stereotypes replicated by society and the media become obstacles for girls to reach their full potential,"says the director.
We should invest in our girls! They have a lot of potential and with help and encouragement will go far. We must educate our girls so that they have plans that go beyond what they can currently dream, to teach them that they can be anything they want and can make a positive contribution to society. Girl Force indeed!
Our Her Nexx Chapter Community invites you to join us where women are connecting with each other's stories, exploring different experiences, and transforming ideas.
The Future of Connection for Women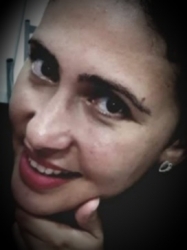 Latest posts by Ana Paula Fortunato (

see all

)

 
Follow us: