Governmental restraints for travel were necessary and important last year, but with more people getting vaccinated, the number of Coronavirus cases going down, and people routinely washing their hands, traveling is becoming something that people are taking advantage of in 2021. 
Whether you are a travel expert or feeling inspired to dip your toes into the world of travel, the many options are nuanced and require some thought beforehand. To make the choice easier here is a breakdown of types of vacations, how to get to your destination, and where to stay.
Staycation vs. Traveling
Staycations are undervalued. There is something special about exploring your city with a new perspective. If you are on a tight budget or don't have enough time to take off work to travel, have fun in town on a weekend! This is the chance to go to that museum or exhibit you have always wanted to explore. Make a day of it with your family or friends by hopping to different museums or historical landmarks using Groupon, then grab dinner and a drink at someplace new. Another option is to spend a day – or weekend – at a local resort. You can find great deals and locations on resortpass.com. Whether you like to lay by the pool with an iced drink in your hand or have fun in the water, it will seem like you are a million miles away. 
If you have some savings and PTO, you are unlimited in your choice of destinations. Domestic will be easier on the wallet and require less planning, but international travel will open your eyes to what is possible. Both are equally safe options with the right planning and possibly the right app. According to Generali Global Assistance, a travel insurance company, people cannot wait to catch the next plane to domestic locations like Florida or California where you can soak up the warm weather and don Mickey ears, or international destinations like France or the tempting beaches in Mexico. Wherever you decide to go, traveling allows you to take advantage of gaining cultural awareness and unforgettable memories with friends or family. 
Drive vs. Fly
Road trips are a classic American experience. Driving to your vacation spot is the best option when you are hitting multiple destinations on your trip, it takes less than a day to get there, or if you want a budget-friendly option and have other drivers to take turns. On stretch breaks or when refilling your gas tank, take the opportunity to view local attractions or do a quick hike using apps like Road Trippers and All Trails, eat at highly rated restaurants on Yelp, or shop at some downtown stores. You can't go wrong when healthy snacks and music or podcast playlist are included to make your long drive fun and memorable.
When you need to make a quick trip or go to a faraway destination, flying is the way to go! Whether or not you are about flying, there are ways you can make the experience more comfortable. Help your body take on the stress of flying by doing some yoga stretches, wearing compression socks, and drink lots of water from an empty reusable water bottle you brought through TSA. Pack plenty of your favorite snacks to prevent spending your savings while waiting for your flight. Bring a book or magazine or download a movie on your phone for long waits at the airport and for during the flight. Use an app or website to get the best deal. Girls Love Travel, a popular Facebook group among women who love to travel, rounded up a list on their website. Flying might not be the first choice for many, but a little research and preparation can make traveling easy and less stressful. If that includes sticking a small bottle of Dramamine in your carry-on, your secret is safe with me! 
VRBO vs. Airbnb vs. Homestays
Hotels are no longer the only option you have when you reach your destination. VRBO (Vacation Rentals by Owner) is the option you need if you are traveling with a large group of family or friends. VRBO (pronounced 'ver-boh') is an American-founded vacation rental online marketplace where you can choose your destination in select locations around the world. Renting out a furnished home will provide the privacy and space you are looking for to relax in quiet or turn up the music for a party on your getaway. With 2 million homes available, the only hard part is picking the type of destination.
Airbnb provides more variety in your stay requirements. If you just need a room to crash for a night between destinations or need a fully stocked apartment for an extended period of time, there are 4 million options you can pick from worldwide to fit your budget. Choosing a super host really makes your stay enjoyable, especially if they are there to assist when you arrive. Many hosts love to share their favorite local places to dine, shop, and explore. If there are other travelers staying, you even get a chance to meet people from other places. Don't be afraid to choose Airbnb to experience the local culture, personally and uniquely.
For those on a tight budget or who want to have a pure cultural experience, Homestay would be the perfect accommodation. Similar to Airbnb, Homestay allows a single or limited number of travelers to have their own room in a host's home for a short or long-term stay. With rooms in 150 countries, there are plenty of options if you are looking for a safe and friendly place while at your destination. Reviews and a map locator available on the home bio also make it easy to do your research when picking a safe place for you. The company's emphasis is on creating connections with true value; sounds like home to me!
However and wherever you travel post-pandemic, it is an opportunity to reconnect with loved ones and savor some choice moments. Safe travels!
Our Her Nexx Chapter Community invites you to join us where women are connecting with each other's stories, exploring different experiences, and transforming ideas.
The Future of Connection for Women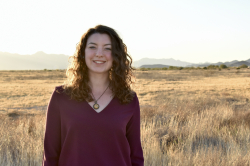 Latest posts by Bridget Bunch
(see all)
Follow us: