Everyone has a first and last name—but what about the name in the middle? Is it something to be honored, celebrated and talked about?
The answer is: Of course, it is! The best news of all is today, March 11, marks Middle Name Pride Day, which is a perfect excuse to celebrate how special middle names truly are.
The tradition of middle names has an incredibly fascinating history associated with it dating back to Ancient Rome. Prior to the fall of the great Roman Empire, men from aristocratic families were given a personal name, a family name, and a sobriquet that was usually self-given or representative of the person's personality or family branch.
In Europe during the Middle Ages, those of royal and noble blood usually held a given name, a baptismal name, and a family name. By the 17th century, it continued to be a common practice and one of the first nobles with many names was the Stuart pretender James Francis Edward Stuart (1688–1766). This practice still holds true in modern royal families. An easily recognizable royal, Queen Elizabeth II of England, carries the full name of Elizabeth Alexandra Mary.
The tradition of middle names isn't the only thing that makes them unique. It can be each individual's personal history and affiliation with their own middle name. For some, it's a special family name or a mother's maiden name. Whichever is true for you, take the day to celebrate it!
Her Nexx Chapter invites you to join our free Community where women from around the world are connecting with each other's stories, exploring different experiences, and transforming ideas.
The Future of Connection for Women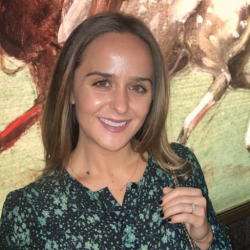 Latest posts by Ani Dietman
(see all)
Follow us: