You should take this course if you are looking to:
– Gain more energy
– Improve your sleep
– Help with brain fog
– Improve your recovery after workouts, injuries or health conditions
– Decrease your joint pain
– Want to look into being a part of a community who will support you through your health journey
– Increase education in health, mindfulness and nutrition
– Want to start a health program for yourself with all the tools and resources, no matter if it is just to make a few simple changes or a full program with recipe books, education and more support
This course consists of three parts:
1) Five Pillars of Health – The Keys to Longevity and Becoming the Best Version of Yourself
(Dr. Jayshri Chasmawala)
So often we get caught up in the next fad diet to improve our health. The problem is that while it might help you lose weight, it does not help you improve your health (often the opposite occurs unless you are working closely with a doctor who is well-versed in nutrition). Check out this video to learn more about what oxidative stress is and how it leads to disease. Plus we'll explore the hot topic of gut health and what our gut really feeds off of. That is, what do we need to eat to feed our good gut bacteria and not suppress it. And much, much more…
2) Simple Tools and Solutions to Get Started and Take Back Control of Your Health
(Stefani Wylie Crowley)
When people want to make changes they are either looking for a simple program that they can follow or they are so overwhelmed they do not know where to start. Either way we have science-backed tools to help people improve their health. We will talk about one simple change at a time with easy solutions such as adding more fruits and veggies to our diet and how that can help our body move to a more healthy state. We will also talk about a bigger program with recipe books, support, education, community (Facebook and live/online events) plus tools to help you navigate your body, shred the foods and habits that do not serve your body and understand your body's inflammatory triggers.
3) Secrets of Mindful Eating – Simple Ways to Slow Down, Savor Your Food, and Connect with Your Body
(Kalindi Dinoffer)
Thousands of research articles demonstrate the power of mindfulness in reducing stress, coping with anxiety and chronic pain and improving focus, productivity and overall well-being. Related to mindful eating in particular, studies show it can reduce overeating and help cope with anxious thoughts related to food and your body, help maintain a healthy BMI, and even help improve the symptoms of Type 2 diabetes. We will share tips to begin being more mindful in our daily lives and tuning in with our bodies while savoring the food that nourishes us.
Jayshri Chasmawala, D.O., is a Board-certified Family Practice and Integrative Holistic Medicine physician with Pure Health Family Practice in the East Dallas community. She is passionate about helping people achieve their optimal health. Dr. Chasmawala uses a holistic approach focusing on wellness and prevention while educating patients about smart lifestyle choices. She emphasizes the crucial role nutrition plays in health.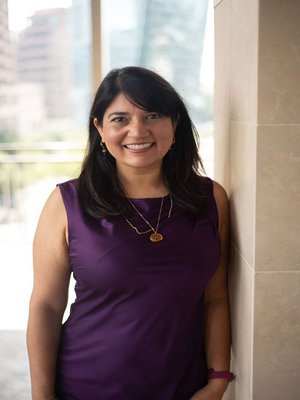 Stefani Wylie Crowley is a licensed physical therapist specializing in spine and sports-related orthopedic injuries. With a Masters of Science in Exercise Physiology and Physical Therapy, she is a Spine Specialist in Manual Therapy through the Mckenzie Institute. Stefani has treated athletes from young kids to college and professional level. She helps people regain mobility and assists those who have tried everything and want to avoid more surgeries, injections and pain medication.
Kalindi Dinoffer is a health and life coach. As a former elite tennis player beset by injuries, her healing journey led her to want to share her experiences and help others. Kalindi is also a 200-hr. certified yoga instructor and has her own holistic health and mindful living blog, MindfulKalindi.com. Her areas of expertise include plant-based nutrition, therapeutic yoga, Reiki and Myofascial Release therapy, and she hosts monthly workshops in Dallas on mindful and holistic living.