It's OKAY! Pause, Breathe, Proceed
Her Nexx Chapter's 2023 Women's Wellness Program
Date: May 25, 2023
Time: 7 PM ET / 6 PM CT / 4 PM PT
Her Nexx Chapter (HNC) is excited to present the ongoing schedule and speaker list of our 2023 Women's Wellness Program – "It's OKAY! Pause, Breathe, Proceed." This program will empower women with knowledge, resources, and a sense of community in facing mental health challenges.
The first segment of HNC's 2023 Wellness Program will take place during National Mental Illness Awareness Month on May 25, 2023. Topics include stories, knowledge sharing, and advice from diverse experts in fields such as nutrition, psychiatry, and psychology. Programming in this segment includes:
Narratives on inherited trauma and other mental wellness challenges
Expert monologue on root causes of mental illness
Expert monologue on nutrition's relationship to mental wellness
Presentation on practical and philosophical approach to mental healthcare
Meditation demonstration
Military transition mental support
ASL interpretation will be provided.
An online PDF toolkit will be available to all listeners conveying the highlights of the mental wellness resources provided by "It's OKAY! Pause, Breathe, Proceed." HNC is proud to present this program on several platforms and in partnership with multiple women's health-oriented organizations. Audio platforms include Spotify, Google Podcasts, Apple Podcasts, iHeartRadio, and Pandora. Video platforms include Sign1News and YouTube.
For Media, Podcast and Blogs: Press Kit is available for download HERE.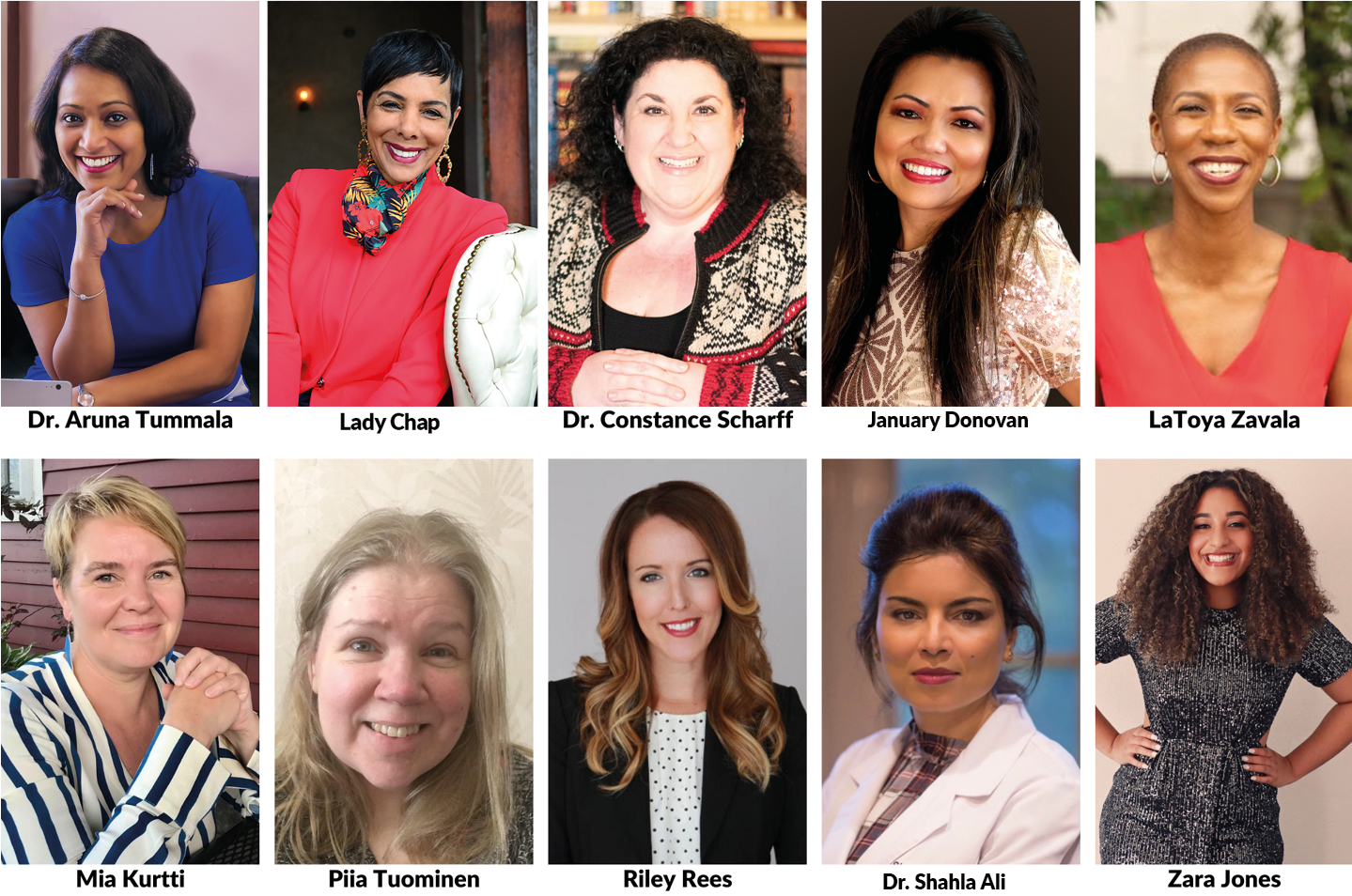 Guest Speakers
Dr. Aruna Tummala, geriatric and Holistic Psychiatrist and

 founder of Trinergy Health in Wisconsin

Lady Chap, founder and CVO of Her Nexx Chapter

Dr. Constance Scharff, speaker, author, and founder of the Institute for Complementary and Indigenous Mental Health Research
January Donovan, founder of The Woman School and The Wholeness Coaching School
LaToya Zavala, spiritual inner power coach and motivational speaker
Mia Kurtti, psychiatric nurse, trainer and supervisor in Family and Couple therapy and Open Dialogue
Piia Tuominen, solution-focused brief therapist, coach, NLP Master Practitioner
Riley Rees, CEO of Sofia Health
Dr. Shahla Ali, double board-certified (ABPN, ABPM) interventional Psychiatrist
Zara Jones, podcast host, blogger, advocate and author