About Us and Our Values
We are a virtual community where women connect, explore and transform.
About Her Nexx Chapter
Her Nexx Chapter provides engagement topics and activities that will deliver an impactful experience for women. We are a vibrant community for women to explore topics that will connect them with other like-minded women. HNC is here to walk with you through the various seasons of life. The possibilities are unlimited when women are directly involved in their own transformation. From life skills with wellness to soft skills for growth, the education, workshops and community relationships reveal our commitment to "The Future of Connection for Women."
To create a global platform that propels women's limitless possibilities.
We are a vibrantly diverse community of equity offering women ways to tap into the unlimited possibilities that will help direct their transformation for quality of life.
We are a community where women connect, explore and transform.
Meet the Founder and CVO!
I'm Tracy Chapital, affectionately known as "Lady Chap." I am proud that my vision illuminates a diverse group of women spanning multi-generations with increased capacity to embrace individual strengths for well-being, growth, and life-enhancing opportunities for every chapter of their lives. Women's voices need to be heard, listened to and respected. They are a movement as a community of women empowering women to be their best selves. What inspired me to launched HNC in November of 2016? I was finding myself at a loss with lack of self-fulfillment and purpose to only discover other women transiting through their lives were also experiencing the same thing in terms of feeling a sense of emptiness. Like many other women, baby boomers transitioning into a new phase have hit a brick wall with career choices and limitations, and I was feeling disconnected from myself and any new possibilities for my life. I decided to channel all my experience, passion and life lessons into a self-created foundation, Her Nexx Chapter, Inc.
My desire is to connect women on many levels as we build our community. Yes, I have given myself permission to "dream BIG," offering virtual workshops, online self-development life steps to enhance life skills, wellness programs, and vocational online eLearning and other resources. I want to share my unique perspective that speaks to women all over the world by touching their intellect from my heart, my soul, and my spirit. Our climate is changing. The pandemic has created a huge shift of thought, accountability, possibilities and change for women. I feel women have been shackled mentally for decades, consumed by others' agendas and expectations. Her Nexx Chapter celebrates a community of women with a voice that will elevate my journey and yours, as we move into that next phase or better yet, our next chapter.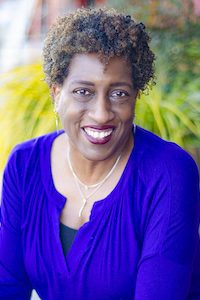 Valari Jackson
Program Director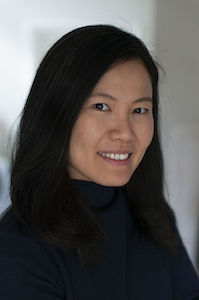 Chrystal Tan
Senior Director of Marketing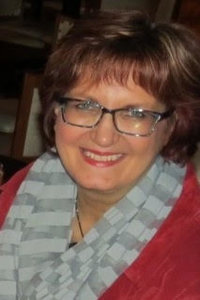 Suzanne Ridner
Co-Founder
Samantha Tan
Marketing Manager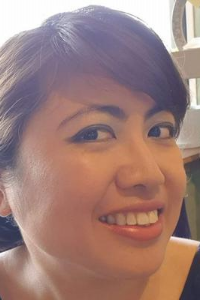 Jocelyn Bordador-Putnam
Marketing Manager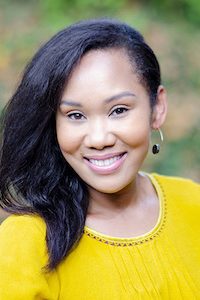 Emily Brown
Program Manager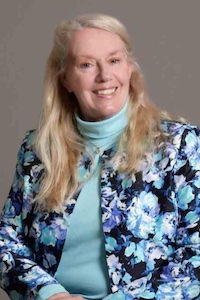 Grace Aspinall
Editorial Project Director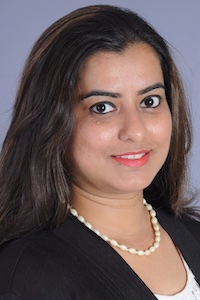 Gunjan Somaya
HR Assistant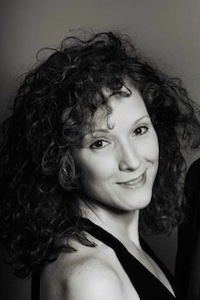 Dawn Roberts
Executive Project Management Strategist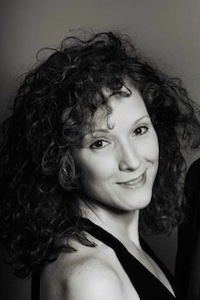 Dawn Roberts
Executive Project Management Strategist
I have always been the type to help others first even as a small girl. Sometimes I feel my heart is too big and it hurts when I cannot help those I want to. I feel helpless and not sure of what to do for them. If I'm being honest this all stems from my personal experiences – I have been through a lot in my lifetime, from physical/mental abuse as a child by family members to being held at gunpoint, to verbal abuses by people I've dated to breast cancer and having a double mastectomy, all of which I have survived, and with my Angels, I have come out stronger.
When I look back there were so many things that I thought I needed to accomplish only to realize one day that when I was pushing myself so hard, I was not being honest or true to myself, and what I needed to be was happy with me, for me, in me, in this crazy world of ours. I have thought over the years that there must be a place for me out there somewhere in which to help others like me survive as I have, a place where I can help women obtain advice/support from other women in dealing with a certain situation, any situation she finds unbearable, or maybe she just needs to have that tribal community of support. I wanted that – I wanted to be a part of that for others.
I say all of this to say that I have survived this whirlwind life so far and all of my experiences brought me here to Her Nexx Chapter in 2019. The idea of Her Nexx Chapter was a godsend for me and one that I have prayed about for so long. That is what Her Nexx Chapter is all about. It is about women being there for other women in helping her find "Her Nexx Chapter" in life. It is about giving other women the courage and the strength to be free, to speak out, to stretch and grow into the beautiful souls they are, and to shine. That is what Her Nexx Chapter does and for that, I am happy to be a part of it.
Here's to us women and our strength in heart and soul to be the light in the darkness and shine on for others, helping all those we can.
Hope is the Thing with Feathers
Hope is the thing with feathers,
That perches in the soul,
And sings the tune without the words,
And never stops at all.
~ Emily Dickinson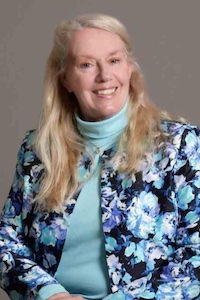 Grace Aspinall
Editorial Project Director
I am an enthusiastic woman who has been a freelance journalist, photojournalist, and photographer for many years and a Her Nexx Chapter blogger since 2018. Recently I am also serving as the HNC Editorial Project Director. As an accomplished equestrian with my horse Sonny Madison who has owned me since 2001, I also love my wonderful beagles, Lois Lane and Lana Lang; my awesome terrific grandchildren; and reading, writing, painting, drawing, photography, and traveling. A native of Williamstown, Massachusetts with a bachelor's degree in English from Skidmore College and a master's degree in Organizational Development – Corporate Communications from Norwich University, I now live in the metro Washington DC area, where I display my talents for technical writing and other corporate/government duties.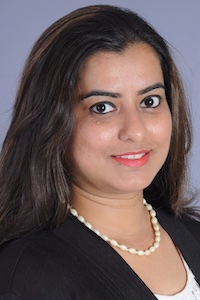 Gunjan Somaya
HR Assistant
"Great Lady! You have all that you need within you, you just got to believe in yourself." Something that my professor and mentor would always remind me.
"You are smart and creative, and you'll excel anywhere you go," are the words of my manager.
"I fail to understand why you are so worried, you always somehow figure out everything." My friend would tell me this every time she would see me when I looked anxious.
From being a learner, having completed my master's degree in Human Resources and Management to being an individual contributor, playing various roles in multinational organizations such as recruiting, training and engaging people; to being a collaborator, working with stakeholders and business partners to achieve common organizational and team goals creating opportunities for individuals and teams to grow and develop themselves holistically, I have been on a mission to transform not only others but myself, for every experience enriches and helps you grow.
As coaches, trainers or caregivers we often nudge and support people to excel in their life and career, and sometimes we fail to nudge our own selves. It is during these times we need a group of supportive and like-minded people who would show us the mirror and guide us without judging us.
In my entire personal and professional lives, I was fortunate to have supportive friends, mentors and a community of like-minded people to help me realign and believe in myself and my capabilities. I have always believed that women possess limitless power and all they need is a group of supportive women who can help them thrive.
Her Nexx Chapter believes in the power and capability of women and its vision and purpose resonating with my own. It was an obvious choice for me to join this community for it not only gives me an opportunity to contribute towards women's development but helps me thrive and grow.
I urge you to take a leap of faith and be part of this community to begin the next chapter of your life boldly and courageously; for every interaction and conversation will provide you a new perspective and every perspective will provide a new experience with other women which will be worth it!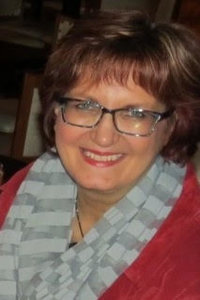 Suzanne Ridner
Co-Founder
I've always liked the word "serendipity." Its definition: "An unplanned fortunate discovery." That's how I would describe my start with Her Nexx Chapter. In November of 2017, I was attending a networking meeting I hadn't planned to be at where I met Lady Chap, who had never been there before. As she shared about this women's organization she was launching, our first chat was definitely serendipity, or providence, or God's timing. Little did she know of my experience as an editor or how soon she would welcome those skills to support the launch of HNC. And little did I know how quickly I would embrace the heartbeat and vision of this organization!
Since my high school days when the journalism bug bit me, I've always loved editing and writing, and I've held editor roles for newspapers and college yearbooks. With a degree in public relations and journalism, I had many opportunities to enhance those skills. I relocated from Chicago to Dallas, Texas to attend an international bible college, where I met and married the wonderful man I share my life with, Marcus. I was invited to work in the editorial department at the college and remained there for over a decade. That experience gave me a heart for the world, as I met and still maintain relationships with friends across the globe.
Then it was transition time again, and I began my career in healthcare, which is where I've been working for the past 21 years. Those editing, writing and proofreading skills are now requested by doctors who are immensely respected in their field, and I count it such an honor. It was one of these doctors who gave me the nickname "Eagle Eyes," and I gladly owned it. I also consider it a joy to work as a freelance editor and to date have edited 12 books. I enjoy the arts, traveling and experiencing new cultures, cuisine and music. I'm a big essential oils user for therapeutic health and wellness and thrive on learning the latest in that arena. I also like to read, watch documentaries and devour investigative journalism stories.
My role as Editor-in-Chief allows me the privilege of working with a team of talented writers who have taken Lady Chap's vision to heart, and it is indeed my pleasure to serve with them. I've always been a people-connector and seeing women join HNC, get connected, explore, and support one another delights my heart. There is a place here for you. Whether you know what's on the pages of your next chapter or you're just making that discovery, Her Nexx Chapter welcomes you exactly where you're at. It could just be "serendipity" for you!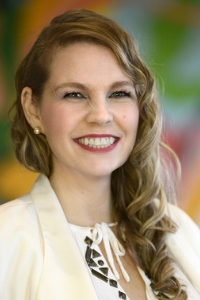 Angie Grimes
Co-Founder
Angie Grimes is the Vice President of Her Nexx Chapter. She cultivates our virtual community of women and curates the workshops. The beauty of this organization is that it aligns with Angie's personal vision to create unity in the world, coupled with the joy she has for mentoring and elevating women. In addition to her entrepreneurial skills, Angie's path has led her to assist others as a Spiritual Architect. Through her direction, she enlightens individuals on their journey to becoming the highest version of themselves. She guides with a gentle de-conditioning process that reconnects them to their true essence before they adopted an imposed belief system. It is with this information that they can then reconnect to the inherent gifts, qualities, and talents that their Divine self chose as 'tools' for their highest evolution.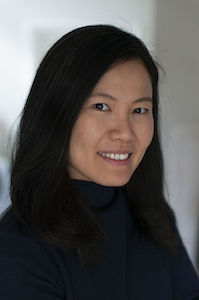 Chrystal Tan
Senior Director of Marketing
I first heard about Her Nexx Chapter through a friend I reconnected with on social media, a lifelong friend I first met when I was a student in Texas about 20 years ago. I have since been residing in England with my husband and now two sons. Having graduated from university a second time in recent years, I find myself enjoying my work in the design and marketing industry. I am absolutely honored to be able to serve in this capacity at HNC alongside the most inspiring of women. I can attest that HNC is one of the most inclusive organizations, with an ongoing culture of contributing and mentoring one another.
At HNC, we work with a diverse audience, and we encourage each other to develop their creativity. Teaming up with like-minded collaborators on the platform has developed my confidence and skills. We are a friendly, supportive and understanding bunch, who build each other up with integrity and affirmation. I have three words in mind to describe the individuals I've come across in this community – Genuine, Gracious and Generous. I trust that HNC will continue to impact the lives of women the world over. Viva HNC!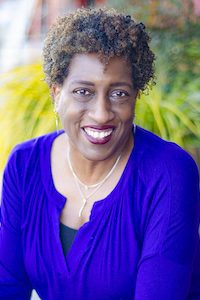 Valari Jackson
Program Director
This is exactly what he said, "You have always had your head in the clouds." Now taken out of context this might sound like I was being criticized. It was actually an observation of my mindset, by my son, who was a teenager at the time. We were having a conversation about our accomplishments, and he expressed why he considered me a high achiever. Well, from his vantage point, I was. The 'clouds' comment makes sense actually. He was humorously connecting my role as an aerospace engineer with the fact that I have held just about every position possible in the airline industry. I have done practically everything you can do in a plane except clean it and pilot it. My son also watched in awe (fear) as I transitioned from a stable career to doing the proverbial 'jumping out of the plane' to start a business in real estate. I got bumped and bruised and eventually thrived for more than 20 years. Real estate led the way to coaching and then becoming a professional speaker. A few years ago, my son stood by in support as I moved my entire life and business from the west to the east coast. Yep, I put what I could in my car and headed for DC.
It's no wonder that my son was the first person that I called when I accepted the exciting role of Program Director with Her Nexx Chapter. Many of the lessons that I have learned in business and throughout my speaking and events experience will certainly prove useful. There is also a bit that I have to learn. What I know to be true, is that every step of my journey so far has been to prepare me for the step that comes after it. I know that a fresh perspective and an open mind leads to fuller awareness which leads to opportunity. I know that after what we have all been through, we need space to be vulnerable. We need connection and support. We also need to just have fun.
And here is something else that I know. That as I have been navigating my journey, you have been also. It is the perfect alignment of time and opportunity that has brought us together. As you lend your presence to this community, I intend to share mine in a way that echoes the organic and heartfelt values and mission of Her Nexx Chapter. By doing my part to offer engaging, thought-provoking and heart- stirring programs and events, I hope to uplift, challenge and empower the women who are reached by this community as they take each bold step of their journey.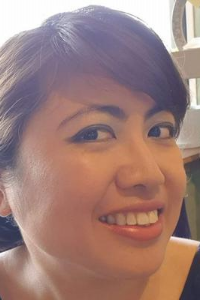 Jocelyn Bordador-Putnam
Marketing Manager
My personal motto has always been "Go where you can do the most good," though I must clarify that it was my older sister who put it into words. Ever since I was born and raised in the Philippines I've always been pushing back against oppressive pain – first as a sickly child who was always hospitalized for life-threatening illnesses like hepatitis, measles or typhoid fever, then as a student who called out teachers and school heads abusing their authority over my cohorts. Right now, I have resolved to become active in both Philippine and US civil society after our younger sister was imprisoned for five years as collateral damage on a fraudulent war on drugs.
This helped me see the value in being able to articulate my thoughts. It is why I honed my writing skills at my high school's newspaper, then graduated with a Bachelor of Arts in Broadcast Communication and kept a blog all throughout. While I never fulfilled my dream of becoming a journalist, much less a newscaster, I took the opportunity to learn and engage with how people from all corners of the world and all walks of life shared information and opinion, building a career in marketing and public relations in the process. Fun fact: my insights proved valuable in the production of a Filipino movie by a well-known director who was a university cohort (https://www.imdb.com/title/tt5755634/fullcredits?ref_=tt_cl_sm#cast)!
I became efficient in multitasking, growing and honing other skills in line with my interests. During my school years, I would turn homework over while editing my classmate's submissions on the side. Outside of class, I taught English to foreign students, arranged play dates with orphanages, launched donation drives for disaster relief, and mobilized friends for housing outreach activities. Prior to my relocation to Kansas in the USA, all these skills became very handy as I ended up managing the campaigns and accounts of global powerhouses in consumer goods, banking/finance, technology, and healthcare across market research, traditional and social media. After spending much of my life as a fangirl for media franchises, I was fortunate to professionally represent some of the largest entertainment companies in the world as a marketing communicator.
That said, when not minding clients or working with Her Nexx Chapter I enjoy watching films, television shows, and animation. I also enjoy both cooking and savoring food, learning new languages, reading books, playing video games, both engaging and listening to music, taking sight-seeing trips, jogging, taking long walks, and engaging in fandom spaces during my downtime.
Samantha Tan
Marketing Manager
I believe in the good of humankind and that we all want to do good. I have always liked to help others and volunteer a lot of my time in any way I can. My love for helping others and my passion for everything visual has led me to building my own small business, where I strive to serve other small business owners like myself, creating brand identity, photography, marketing materials, and other design-related projects. Setting up a business all by myself isn't an easy journey, and I have met many amazing women who have inspired and motivated me to persevere, and possibly help or inspire other like-minded women who might be in the same boat as myself. And this is exactly why I volunteer at Her Nexx Chapter, to inspire and be inspired, to support and be supported, and to learn as well as to impart any knowledge we all need as women to thrive in this world.
Cheryl Feick
Co-Founder
I'm Cheryl, and I have been married to my husband Kurt since 2008. He is a Navy Veteran. We have 3 wonderful children: Kurt is 11, Kaeden is 9 and Khloe is 7.
We purchased our ranch a year after experiencing the farming life from my parents' perspective, and we love the lifestyle. We have 33 acres where we breed and raise cattle for showing through 4H, as well as commercial cattle for beef. In addition, we do square and round hay bales.
For me, meeting Lady Chap and getting involved with HNC was exactly what I needed as I was looking for a group to connect with where I could be myself as well as use the skills I had acquired to make a difference. And, since I'm originally from the UK, I so enjoy working with all the ladies from around the world who have joined us. I am grateful for the opportunity to have had a part in the area of design, and I cherish my nickname of "Tink" – short for Tinkerbell – since I was known for the fairy dust I spread around.
I'm the type of person who will go above and beyond for everyone else before helping myself, that's just me. Here, I was accepted for just who I am (even though I was told to take more breaks). And now, here we are, I can't believe it has been over 4 years since becoming a Co-Founder for Her Nexx Chapter! It is amazing to see where we have come from and where we are going!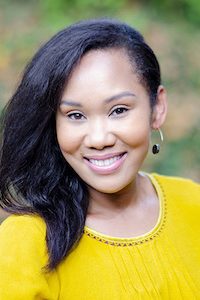 Emily Brown
Program Manager
Emily Brown, MS, is a clinical nutritionist-candidate, health and wellness coach, functional medicine practitioner, and owner of Bridge Integrative Health + Nutrition. She walks women struggling with autoimmune disorders through a step-by-step process of reengineering their relationship with food and mindset to make peace with their bodies, eat more mindfully, and boost their energy and mood. Emily also champions body diversity and compassionate self-care for women struggling with self-acceptance, which stems from her experience having three autoimmune conditions. She holds a Master's degree in Human Nutrition and Functional Medicine from University of Western States and a Bachelor's degree in journalism from Howard University. She is also certified in Mental Health First Aid. Emily and her family reside in Washington, DC.