About Us and Our Values
We are a virtual community where women connect, explore and transform.
About Her Nexx Chapter
We as women are about the quality of life through wellness, lifestyle, and empowerment. Her Nexx Chapter is a 501(c)3 non-profit organization. We are committed to focusing our efforts on giving back to women in ways that go beyond the financial contributions. We build and connect the missing bridge for her inner balance, peace, and self-assurance. To help women stimulate self-growth with ways to connect, mentor, nurture and liberate her lifestyle. Our humanitarian contributions to women and for women indicates our commitment to the true concept of "A Community of Women for Women." In addition to our empowerment community, we support and campaign for breast cancer awareness.
To create a global nonprofit platform that propels her limitless possibilities.
Establish partnerships with subject matter experts and develop interactive communication environments that will bridge community and programming.
We are a community where women connect, explore and transform.
I'm Tracy Chapital, affectionately known as "Lady Chap." I am proud that my vision illuminates a diverse group of women spanning multi-generations with increased capacity to embrace individual strengths for well-being, growth, and life-enhancing opportunities for every chapter of their lives. Women's voices need to be heard, listened to and respected. They are a movement as a community of women empowering women to be their best selves. What inspired me to launched HNC in November of 2016? I was finding myself at a loss with lack of self-fulfillment and purpose to only discover other women transiting through their lives were also experiencing the same thing in terms of feeling a sense of emptiness. Like many other women, baby boomers transitioning into a new phase have hit a brick wall with career choices and limitations, and I was feeling disconnected from myself and any new possibilities for my life. I decided to channel all my experience, passion and life lessons into a self-created foundation, Her Nexx Chapter, Inc.
My desire is to connect women on many levels as we build our membership chapters globally. Yes, I have given myself permission to "dream BIG," offering wellness programs, style of life resources, and online empowerment courses. I want to share my unique perspective that speaks to women all over the world by touching their intellect from my heart, my soul, and my spirit. Our climate is changing. The #METOO movement has created a huge shift of thought, accountability and possibilities for women. I feel women have been shackled mentally for decades, consumed by others' agendas and expectations. Her Nexx Chapter celebrates a community of women with a voice that will elevate my journey and yours, as we move into that next phase or better yet, our next chapter.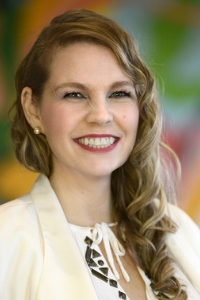 Angie Grimes joined Her Nexx Chapter as the VP of Regional Managing Directors. She leads the team of Subject Matter Experts who create and cultivate a virtual supportive network of women. The beauty of this organization is it aligns with Angie's personal vision to create unity in the world, coupled with the joy she has for mentoring and elevating women. In addition to her managing skills, Angie's path has led her to assist others as a Spiritual Architect. Through her direction, she enlightens individuals on their journey to becoming the highest version of themselves. She guides with a gentle de-conditioning process that reconnects them to their true essence, before they adopted an imposed belief system. It is with this information that they can then reconnect to the inherent gifts, qualities, and talents that their Divine self chose as 'tools' for their highest evolution.
Cheryl Feick is the Marketing Director at Her Nexx Chapter and the CEO/Founder of Achieving the Next Level Digital Marketing Agency.  Within HNC she is responsible for implementation of the brand and marketing strategies for the vision, mission, new and existing products. She oversees campaigns, events, digital marketing, and PR. Cheryl is an artistic website designer through her company while being a mom to three young children. Originally from England, she now calls Texas home. Within HNC Cheryl is referred to as "Tink" (short for Tinkerbell) due to her "pixie dust," aka her design skills, applied to make everything she touches look perfect. Why does Cheryl support HNC? To bring women together globally to empower each other in achieving their own goals and mission.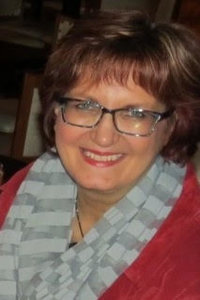 Meet Co-Founder Suzanne
Suzanne Ridner is the Editor-in-Chief for Her Nexx Chapter. She is a seasoned editor with 40+ years of experience. Her sharp attention to detail as a proofreader earned her the nickname, "Eagle Eyes." In November 2017, her path crossed with Lady Chap's and Suzanne offered her editorial assistance. She soon became HNC's "Word Boss Lady," ensuring that every printed, published or online document, web page or image conveys the message of Her Nexx Chapter with excellence. She is an avid health and wellness advocate. Suzanne enjoys making connections and helping women find their happy place; HNC allows her ample opportunities to do just that!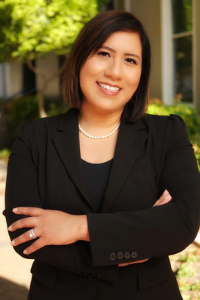 Mitzi Ramcharan serves as the Event Project Manager for HNC and as a REALTOR® for Keller Williams Central 75. Within HNC, she is responsible for managing the upcoming HNC Wellness Retreat 2020. Mitzi is blessed to be married to a wonderful hubby who loves to cook and travel. Her happiest moments are spent spoiling her three adorable nephews. Why does Mitzi support HNC? She is a woman with a servant's heart. Mitzi completely fell in love with HNC since day one as she felt it was in alignment with her own mission of helping and encouraging other women.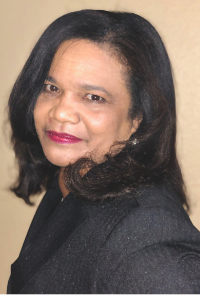 Meet Co-Founder Renee
Renee Sample is the Event Project Manager for Her Nexx Chapter. She has project management and technology expertise and is very resourceful which makes her the perfect person to coordinate our inaugural Wellness Retreat. Renee works to ensure HNC's vision and mission positively impact women, assuring that the retreat is refreshing, productive, relaxing and rejuvenating. Her Nexx Chapter is a good fit for Renee because the organization inspires and motivates women, in whatever season, to be the best version of themselves. She appreciates the support, friendships and positive atmosphere of Her Nexx Chapter. Renee enjoys meeting new people and collaborating with others on projects; she likes checking things off her list and moving forward! She is married to her best friend and confidante and together they have four lovely children.
Laurinda Rodriguez is one of the Social Media strategists for Her Nexx Chapter. She enjoys finding new ways to share empowering and motivational messages for our HNC ladies. Laurinda thrives in the sun, loves animals, books, making and enjoying great food. Why does Laurinda support HNC? Bring a group of courageous, intelligent, creative and brilliant women together to encourage and strengthen each other in every aspect of life? Says Laurinda, "I'm IN!" She is also the CEO/Founder of Mariposa Markets & Social Media Consultation and works to help businesses do better online by refining social media plans to make them more effective and engaging.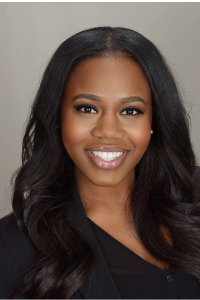 Meet Michelle
Michelle Johnson is the Marketing Strategist for HNC with responsibility for driving engagement, marketing implementation, brand management, and researching/analyzing competitive trends. A seasoned marketing maverick, Michelle's greatest strengths are her creativity, drive, and leadership. She also has a big heart for women's empowerment and hopes to impact the way women support and interact with one another as well as give back to the community.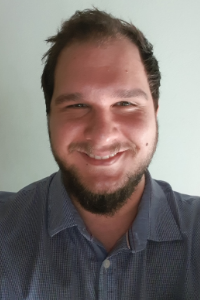 Meet Will
Will Duursema is an email copywriter and salesman. He helps online businesses generate leads and close them as clients through email marketing. Relationships are the building blocks of all businesses. Building the relationship with your customer is what makes your offer stand out from the tsunami of online interactions they have in a day. Any business should think of their online platform as their digital storefront. Every store needs a salesperson behind the counter, to say the right thing and build that relationship with the customer. That's why HNC is happy to have Will The Email Salesman on the team!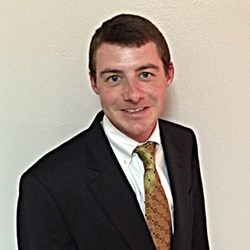 Will Smith is the business owner of a bookkeeping company called Save the Time Bookkeeping and Payroll, LLC. He is responsible for accounts payable and receivables for Her Nexx Chapter as an Account-General Ledger. Will has always had a desire to help and be of service to the community. At Her Nexx Chapter, he has the opportunity to provide support and resources to help fulfill the vision and assist the organization to succeed financially. Will helps to ensure the integrity of how we handle our funds as a 501(c)3 non-profit and professionally in how we do business so each of our partners, members, and associates can be proud to be connected to our Her Nexx Chapter organization.