About Us and Our Values
We are a virtual community where women connect, explore and transform.
About Her Nexx Chapter
We as women are about the quality of life through wellness, lifestyle, and empowerment. Her Nexx Chapter is a 501(c)3 non-profit organization. We build and connect the missing bridge for her inner balance, peace, and self-assurance. To help women stimulate self-growth with ways to connect, mentor, and nurture her lifestyle. Our humanitarian contributions to women, for women indicates our commitment to the true concept of "The Future of Connection for Women."
To create a global nonprofit platform that propels her limitless possibilities.
Establish partnerships with Virtual Coaches and develop interactive communication environments that will bridge community and programming.
We are a community where women connect, explore and transform.
I'm Tracy Chapital, affectionately known as "Lady Chap." I am proud that my vision illuminates a diverse group of women spanning multi-generations with increased capacity to embrace individual strengths for well-being, growth, and life-enhancing opportunities for every chapter of their lives. Women's voices need to be heard, listened to and respected. They are a movement as a community of women empowering women to be their best selves. What inspired me to launched HNC in November of 2016? I was finding myself at a loss with lack of self-fulfillment and purpose to only discover other women transiting through their lives were also experiencing the same thing in terms of feeling a sense of emptiness. Like many other women, baby boomers transitioning into a new phase have hit a brick wall with career choices and limitations, and I was feeling disconnected from myself and any new possibilities for my life. I decided to channel all my experience, passion and life lessons into a self-created foundation, Her Nexx Chapter, Inc.
My desire is to connect women on many levels as we build our membership chapters globally. Yes, I have given myself permission to "dream BIG," offering wellness programs, style of life resources, and online empowerment courses. I want to share my unique perspective that speaks to women all over the world by touching their intellect from my heart, my soul, and my spirit. Our climate is changing. The #METOO movement has created a huge shift of thought, accountability and possibilities for women. I feel women have been shackled mentally for decades, consumed by others' agendas and expectations. Her Nexx Chapter celebrates a community of women with a voice that will elevate my journey and yours, as we move into that next phase or better yet, our next chapter.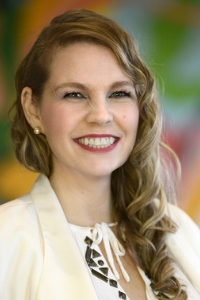 Angie Grimes joined Her Nexx Chapter as the eChapter VP. She leads the team of Virtual Coaches who create and cultivate a virtual supportive network of women. The beauty of this organization is it aligns with Angie's personal vision to create unity in the world, coupled with the joy she has for mentoring and elevating women. In addition to her entrepreneurial skills, Angie's path has led her to assist others as a Spiritual Architect. Through her direction, she enlightens individuals on their journey to becoming the highest version of themselves. She guides with a gentle de-conditioning process that reconnects them to their true essence, before they adopted an imposed belief system. It is with this information that they can then reconnect to the inherent gifts, qualities, and talents that their Divine self chose as 'tools' for their highest evolution.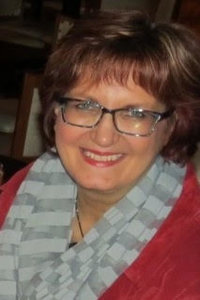 Meet Co-Founder Suzanne
Suzanne Ridner is the Editor-in-Chief for Her Nexx Chapter. She is a seasoned editor with 40+ years of experience. Her sharp attention to detail as a proofreader earned her the nickname, "Eagle Eyes." In November 2017, her path crossed with Lady Chap's and Suzanne offered her editorial assistance. She soon became HNC's "Word Boss Lady," ensuring that every printed, published or online document, web page or image conveys the message of Her Nexx Chapter with excellence. She is an avid health and wellness advocate. Suzanne enjoys making connections and helping women find their happy place; HNC allows her ample opportunities to do just that!
Cheryl Feick is the Executive Administrator at Her Nexx Chapter and the CEO/Founder of Achieving the Next Level Digital Marketing Agency. Cheryl is an artistic website designer through her company while being a mom to three young children. Originally from England, she now calls Texas home. Within HNC Cheryl is referred to as "Tink" (short for Tinkerbell) due to her "pixie dust," aka her design skills, applied to make everything she touches look perfect. Why does Cheryl support HNC? To bring women together globally to empower each other in achieving their own goals and mission.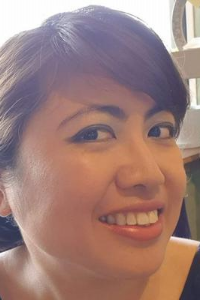 Meet Jocelyn
Jocelyn Bordador-Putnam serves as the Marketing Manager for Her Nexx Chapter. She was part of her high school newspaper's editorial team while sharing her personal thoughts in blog format on the side. During her university years, Jocelyn would help her classmates by editing their articles, scripts, written reports, position papers, and thesis papers. Outside of class, she taught English to foreign students, arranged play dates with orphanages, launched donation drives for disaster relief, and mobilized friends for activities with other non-profit organizations. Jocelyn used these skills to build a career in marketing and public relations, where she created and managed campaigns and promotions across traditional and social media channels for some of the largest global names in entertainment, technology, and consumer goods. Her multilingual background lets her enjoy learning languages. Jocelyn's other interests include cooking, singing, drawing, watching movies, and jogging.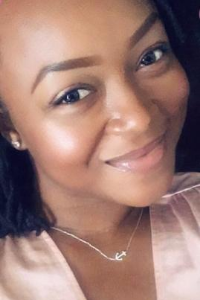 Meet Alicia
Alicia Key was born and raised in Michigan and decided to follow her dream, which brought her to Texas in the summer of 2018. She has a Bachelor's degree in Business Leadership and a Master's degree in Organizational  Leadership. Her professional background is mostly in sales and marketing for commercial real estate. Alicia has always enjoyed developing others, so she recently transitioned into Human Resources to pilot a Learning & Development Division. Her mission is to encourage people to activate and nurture their innate power to create the life they want. Alicia believes in living simply with large dreams, large goals, and even larger faith. She is excited to partner with Her Nexx Chapter to use her talents, gifts, and abilities to serve others as our Corporate Relations Coordinator.