Essential oils have been used in skincare for centuries but as they moved into western routines the oils were more of a spa-like luxury massage item, used to stimulate the muscles and relax a tired mind. But as more research has been done to analyze the benefits of essential oils for skin conditions it's now been shown that the oils are especially good for sensitive skin. With so many to choose from it's hard to know where to start so, we've done the hard work for you and made a list of the best essential oils for sensitive skin.
Chamomile essential oil – not just good in tea, chamomile is known for its calming effect on redness and inflammation. As with all essential oils either add a couple of drops to a handful of salts and toss in your bath, add a drop to your daily moisturizer or night cream, or dilute with a carrier oil (coconut, almond, grapeseed, etc.) for a massage.
Rose essential oil – hydrating and moisturizing with a beautiful scent, rose oil repairs broken capillaries and helps soothe eczema and inflammation.
Geranium essential oil – balances the skin's pH balance and regulates its sebum production along with fighting acne and encouraging cell regeneration.
Lavender essential oil – the most popular oil for sensitive skin, ideal for many skin conditions such as eczema, rosacea, psoriasis along with insect bites and hives. Lavender is also excellent for sunburn as it soothes and cools.
Neroli essential oil – extracted from orange blossoms, it encourages cell regeneration along with helping to improve the appearance of scarring and stretch marks.
Sandalwood essential oil – not usually appreciated for its skincare properties sandalwood is often used for massage, but its other properties are awesome too, like easing acne and evening out skin tone.
Patchouli essential oil – the smell is like marmite – love it or hate it, but its benefits far outweigh any dislike of its smell. Treats dryness, eczema, and acne.
Jojoba essential oil – non-irritant, its hypoallergenic qualities make it suitable for all skin types. Its moisturizing effects cannot be underestimated.
Angelica root essential oil – not just great for sensitive skin but it's well known for its powerful anti-aging properties. Add it into your skincare routine as an alternative to expensive anti-aging products.
Our Her Nexx Chapter Community invites you to join us where women are connecting with each other's stories, exploring different experiences, and transforming ideas.
The Future of Connection for Women
About Our Author
Casey Milano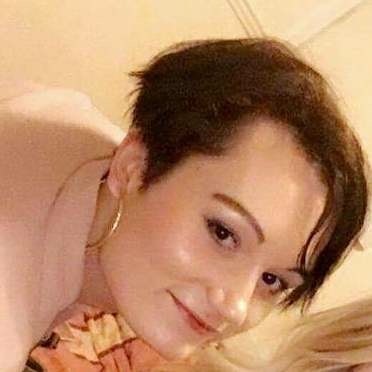 I'm Casey, I've been a full-time writer for almost a year. My niche (obsession!) is fashion but I write a range of different content. My inspiration is the everyday women and the highs and lows we experience. I hope that through writing about my own experiences from fashion to mental health I can bring honesty, relatability and (hopefully!) some laughter.