For many of us women, the long-cherished dream of playing the violin, piano, cello or flute have been tucked away behind a sad, but sweet phrase, "I wish I could do that, but I'm not talented enough."
This tragic thought, which is really the fear of failing too rapidly, deters music lovers as young as 14 from ever picking up an instrument.
Even if you've already "been there, done that," bought an instrument you never played or have given up entirely, the good news is you're still an aspiring musician. The theory of "don't look back" truly applies to music – it's a season of new beginnings, so time give those fingers a stretch and look at the ways you can start anew.
Here are two ways to pick up an instrument and begin.
For those who want accountability:
Community College classes
For a fresh start learning top-notch technique at a fraction of the price, community college is a steal. Most community colleges offer classes in the $150 range, offering four months of instruction for the price of two hours of music lessons. Colleges offer private lessons and often require students to take an ensemble class and perform for a jury or recital at the end of semester. The setup is perfect for college-age students, stay-at-home moms, freelancers, self-employed and part-timers who can afford to dip into the daytime class schedule; it practically forces musical fluency in your instrument of choice.
For those who want their independence:
2. Record your progress and post to YouTube
This is a remarkable way to pace yourself and hold yourself accountable; there's a whole genre dedicated to progress videos: https://www.youtube.com/watch?v=DaugRxMz7tw
If you decide to do a self-recorded video once a week and eventually publish the results to the internet, your weekly perspiration could become someone else's inspiration. This technique has had a steady track record of success, and best of all – it's free! From this method, you'll learn the meaning of the phrase "28 days to build a habit." Once you do, it will be hard to stop playing.
(Follow Sarah's blog next week for more ways to learn an instrument fast!)
Our Her Nexx Chapter Community invites you to join us where women are connecting with each other's stories, exploring different experiences, and transforming ideas.
The Future of Connection for Women
About Our Author
Sarah Alerasoul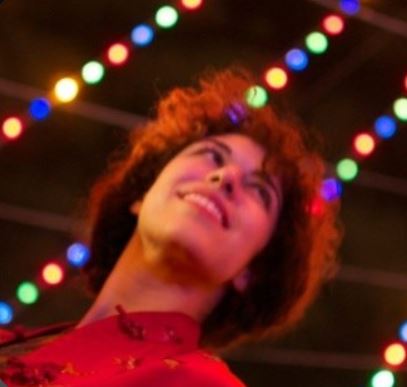 Sarah is a Dallas-based journalist who writes local news, blogs and content for major media outlets. She's contributed to NPR, 91.7 KVRX and South by Southwest and has worked with international teams in Japan, China, Italy and Africa.