Now that you're moving in the direction of learning an instrument, here are two more ways to acquire that musical knowledge.
For those who want to go pro:
Start a band
This method will force you to learn chords and riffs in a matter of days. You'll be forced to keep up; constant practice will help with memorization, and band mates will urge you on to experimentation and improvisation. You'll start by copying songs you love, using those styles as a foundation for your own. Be it a cover band, an original band, a worship band – any kind of band is good enough if anyone's looking to jump all-in.
For those who want to do it themselves:
2. Private lessons
Anyone with the finances and the will to practice at home can afford to take steady, once-a-week private lessons. Make sure you find a teacher who understands your musical goals, as most conventional teachers will immediately begin to take you through the classical sheet music route. Classical training offers a great foundation for technique, and you'll enjoy the possibilities of playing Mozart, Beethoven, Tchaikovsky and Chopin. But if your goal is to learn the 'nuts and bolts' of music so you can play any style (rhythm and blues, pop music, jazz, etc.) freehand, search for a teacher who is actively involved in the music industry — one who can teach music "math" and "logic" and deconstruct the principles of composition. If your goal is to be a piano player, you'll want to know what those musicians are doing so you can read a lead sheet and successfully improvise the accompaniment and melody.
Tip for beginners:
There are a lot of resources out there for any aspiring musician, but the most tried-and-true method is simply this: Copy songs you love by ear and practice them over and over again.
We at HerNexx Chapter are committed to self-improvement. If this article inspired you, let us know! Email [email protected] and tell us your story.
Our Her Nexx Chapter Community invites you to join us where women are connecting with each other's stories, exploring different experiences, and transforming ideas.
The Future of Connection for Women
About Our Author
Sarah Alerasoul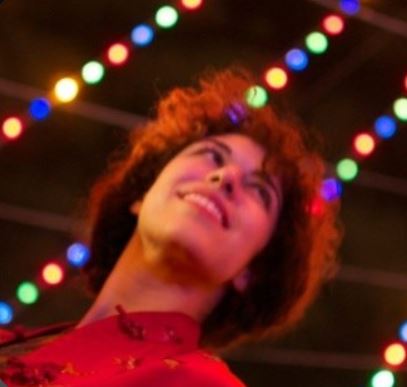 Sarah is a Dallas-based journalist who writes local news, blogs and content for major media outlets. She's contributed to NPR, 91.7 KVRX and South by Southwest and has worked with international teams in Japan, China, Italy and Africa.