With International Women's Day this month, it's a time to reflect on women's treatment through the years. There was a time when all women wanted was financial freedom and a chance to vote. And in the case of many Americans shrouded in time, an escape from slavery.
Elizabeth Keckley had a rags-to-riches story so phenomenal that she published her own autobiography, Behind the Scenes: Or, Thirty Years a Slave and Four Years in the White House. Her rise from slavery to dressmaker for the Lincolns was so controversially honest that many consider it a reliable portrait on both slavery and the First Family.
As one of the few slaves who bought her way to freedom, Keckley's amazing resourcefulness and business savvy were all she needed to start her own small dressmaking service in Washington, D.C. Word-of-mouth from an elite clientele landed her an interview with First Lady Mary Todd Lincoln, whose infamous dress-shopping addiction later got her into a mountain of debt.
Dealing with the demanding, high-strung, ferociously intelligent Mary Todd Lincoln was like riding a bike for Keckley. She became not just dressmaker, but babysitter, personal dresser, confidante and friend to the First Lady. With great wisdom she advised her, and in times of distress, such as when Lincoln's 11-year-old son died, became a source of comfort.
Labeled by its publisher Carleton & Company as a "great sensational disclosure," the autobiography hit the shelves in 1868 to unexpected backlash. Victorian society saw the work as an outrageous violation of every code they held dear: class, race, privacy, and gender. Keckley tread on social boundaries by disclosing letters from Mary Todd to herself, and nobody wanted to see a First Lady exposed by a servant.
The public may have reeled in 1868, but Behind the Scenes stood the test of time. Available today at nearly every college library in the nation, her story shows just how powerful determination can be when all the doors of opportunity seem to be closed; what matters most in matters of success is hard work, persistence and a good name. In her own words, "[Better to have] eternal slavery rather than be regarded with distrust by those whose respect I esteemed."
Our Her Nexx Chapter Community invites you to join us where women are connecting with each other's stories, exploring different experiences, and transforming ideas.
The Future of Connection for Women
About Our Author
Sarah Alerasoul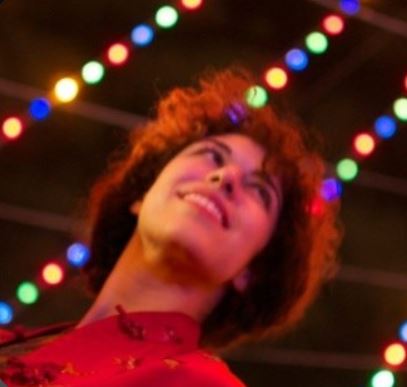 Sarah Alerasoul is a Dallas-based journalist who writes local news, blogs and content for major media outlets. She's contributed to NPR, 91.7 KVRX and South by Southwest and has worked with international teams in Japan, China, Italy and Africa.