It was an honor to be asked to write a blog for Women's Wellness. At first, I really didn't think too much about the topic, but when you're in the "spotlight," it changes things. Next step, I Googled the topic "Women's Wellness." Everything went back to women's health issues, running the gamut of the obvious Ob and Gyn issues from cervical cancer, Pap tests, mammograms, breast feeding, stages of pause – meno and peri, bladder control, pelvic issues and even sex.
What caught my attention is what I didn't see; where is the "ME" time: the time to rejuvenate hearts and souls. This gave me pause; I reflected on the role of women in my lifetime, noting the difference between the sexes.
Women are born nurturers. We come out as daughters, sisters, cousins and friends. As we move through the phases of life we balance our partner, parent our children. As roles reverse we parent our own aging parents. We are in this post-age of information where everything is at our fingertips with not enough time to find it all. Simultaneously pressured to be somewhat versed in a variety of topics from the Real Housewives to Dr. Oz's latest, from DYI almost anything to what's new in tech, as we work to keep our families together.
We do this with love and the highest expectations that we would never ask of others. We carry on under duress and sleep deprived. We rise each day always supplying our loved ones with boundless support for their needs and wants, extending to them whatever energy we have left!
WAIT!!
There's something wrong here!
Where is the ME time, where did it go? (Can I Google, "How to get ME time back?")
What's the secret sauce?
It's within; it is up to us to make the change!
We need to make a conscious effort to change our landscape.
Take the challenge to alter your thought process for just 15 minutes a day!
Take those moments.
Put your feet up.
Breathe in slow and deep.
Empty your mind.
Listen for your heart beating.
Feel your soul rejuvenating.
Happiness achieved!
Now you're ready to go back out there!
Our Her Nexx Chapter Community invites you to join us where women are connecting with each other's stories, exploring different experiences, and transforming ideas.
The Future of Connection for Women
About Our Author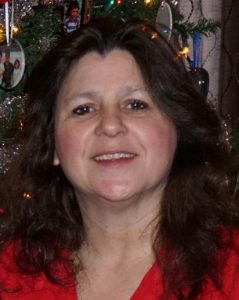 Francine Pollaci is the type of person that lives by the saying "lead by example." She incorporates this philosophy in the simplest of daily routines. In addition to reveling in the quiet moments, she enjoys cooking, reading, or volunteering, and especially donning her Reverend robes to marry couples starting on their new journey. What really fuels her heart and soul is spending family time with her spouse and their sons, as well as extended family and friends.