According to a recent study, the American Society for Reproductive Medicine found that a majority of women of reproductive age hold misconceptions about fertility. Similarly, a national study released by the Fertility Centers of Illinois observed that 40 percent of women surveyed, showed concern about their ability to reproduce, but over 33 percent "didn't understand the adverse effects of obesity on infertility" and 40 percent weren't "familiar with the ovulatory cycle."
In response to this lack of awareness, the week of April 21-27 has been named National Infertility Awareness Week.
Here are three of the most common misconceptions:
1. It is best to have sex after ovulation to become pregnant. Most women believe that sex should take place after ovulation, while in reality one to two days prior to ovulation will best increase a woman's chance for pregnancy.
The number one cause of infertility is stress

. A study led by Yale University reported the number one factor women cited as causing infertility was stress. However, while stress does take a negative toll on the body, research does not support that it would lead to infertility.
Women who are healthy, in good shape, and have no medical issues will not be infertile, regardless of their age.

Despite women's efforts to live a balanced lifestyle, becoming infertile is a direct result of age. For females, fertility will begin to decrease after the age of 35. This misconception can lead to many choosing to have children later in life, which puts them, as well as their children, at risk.
Our Her Nexx Chapter Community invites you to join us where women are connecting with each other's stories, exploring different experiences, and transforming ideas.
The Future of Connection for Women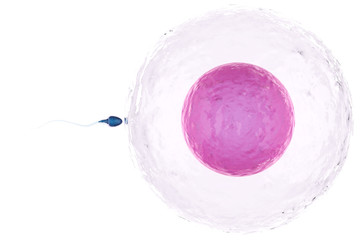 While this may all seem discouraging, scientific revelations have created a way for women to freeze their eggs to preserve their fertility. Women who prefer to advance their career before starting a family will be able to pursue this as a possible future option as the method becomes more established.
The potential of these new kinds of pathways could change the lives of many families for the better. Yet the only way to be able to pursue these kinds of opportunities will be through an understanding of fertility.
About Our Author
Avery Ngo is a California-based blogger who writes about issues mainly concerning the empowerment of women. She is also a writer for the Youth Rights Organization and the Portola Pilot. She wants to make an impact on readers everywhere.