How many of us can say that we strive daily to live a healthy lifestyle? I can honestly say some days are better than others when it comes to being healthy. With so many outside distractions such as work, family and friends, living healthy tends to fall to the bottom of the list. A healthier lifestyle doesn't always include eating lettuce leaves and exercising seven days a week. Several small changes can help you to live an overall healthier life.
Here are 10 Steps to Living a Healthy Lifestyle:
Eat Healthily. Eating healthy includes making small adjustments to your diet. Instead of ordering a combo with fries, order a salad. Drinking plenty of water and meal prepping can also help when attempting to eat healthier.
Get Some Exercise. Take a walk during your lunch break whenever possible.
Try Meditation. Meditation can help clear your mind and help you gain more focus and clarity.
Rid Yourself of Negative People. Removing negative people from your life can help improve your overall mental health. Negative people tend to bring you down just because they are down, and no one needs that type of person around. Get rid of them!
Keep Regular Scheduled Doctor Visits. Keep regularly scheduled exams to be evaluated for possible diseases, such as breast cancer, colon cancer, diabetes, hypertension, hyperlipidemia and other illnesses that are sometimes missed.
Take a Social Media Break. Social media day in and day out can be draining. Try reading a book or holding a real conversation with someone.
Go on a Vacation. Go on a road trip, cruise or merely take a few days' "staycation."
8. Build Healthy Relationships and Friendships. We all need relationships and friendships. Surround yourself with people who build your self-esteem and lift you up instead of tear you down.
Reduce alcohol. Drinking too much alcohol is bad for the liver and can cause liver disease.
Get some sleep. You should get as close to 8 hours of sleep nightly as possible. Getting great sleep is critical!
Our Her Nexx Chapter Community invites you to join us where women are connecting with each other's stories, exploring different experiences, and transforming ideas.
The Future of Connection for Women
About Our Author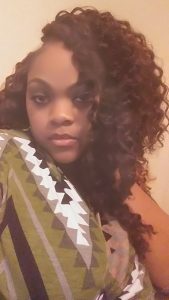 Nycorya Wilson I am a 40-year-old married mother of 6, from Madison, Tennessee. I started writing poetry at the age of 13. The first poem I ever wrote was entitled, "Our Love." What did I know about love at the age of 13? I'm not really sure, but that's what I wrote about. I have always had a passion for writing. I am in the process of writing a book of short stories with one of my best friends so stay tuned. I also recently starting my own freelance company where anyone can contact me for services from resumes to website set-up.