November 25th marked a holiday that many of us don't know about: The International Day for the Elimination of Violence against Women. It's a day of recognition of both the worth and oppression of women worldwide. 
The United States National Action Plan on Women, Peace and Security (known as the WPS Agenda) was enacted by President Obama in 2011. Its goal was for the U.S. to support the United Nations, and countries worldwide, in ensuring the peace and security of all women. Senator Jeanne Shaheen of New Hampshire introduced the Women, Peace, and Security Act of 2017 to ensure the new administration was aware of and continuing to support this initiative. The bill was signed into law that year, marking a promise to the public that our government would stay involved in peace- and security-keeping efforts on behalf of women and girls in fragile and war-torn third-world countries. Sadly, there is still much work to be done.
The original WPS Agenda in 2011 included plans to solve many of the socioeconomic and religious conflicts that affect the safety of women and girls globally. Key issues such as gender inequality, trafficking, immigration challenges, cyber violence, gender-based violence (GBV), kidnapping, and poor sanitation conditions were identified, and funding was earmarked to support U.N. initiatives to address them. Today, in honor of the International Day for the Elimination of Violence against Women, I want to remind you of some of those issues we must come together to continue to work on.
Gang Violence 
The United Nations High Commissioner for Refugees (UNHCR) has expressed concern for years about an increase in gang violence and socioeconomic inequality in the Northern Triangle of Central America (El Salvador, Honduras, and Guatemala). According to the UNHCR, women and girls held by gangs in these countries experience "gang-imposed restrictions" that include constant surveillance from the gang and lack of communication with their families. Many end up disappearing, causing thousands of others to seek asylum in Mexico or the U.S. before the same fate happens to them. 
It's our job to advocate for our local and federal government—as well as international agencies like the UN—to protect women and children in these gang-controlled areas. We cannot ignore the dangers women experience while attempting to flee violence in unstable nations. Escaping is not a simple task; the Mexican Commission for Refugees reports that migrant women who flee their country often experience sexual violence, and are sometimes trafficked by the very people they trust to help them escape to Mexico and the U.S. 
Anti-Women Terrorist Organizations
We all remember April 2014, when 200 girls from a school in Chibok, Nigeria were abducted by extremist group Boko Haram. The girls were held in the Sambisa area, the alleged hideout of the gang leader, Abubaker Shekau. "Boko Haram" loosely translates to "Western education is forbidden," which explains the gang's intent to prevent the girls from receiving an education. It has been reported to the U.N. that the girls received harsh treatment, including beatings, and that many girls were sent as slaves to Cameroon. The U.N. Security Council called Haram's actions "terrorism," acts against international law, and called for the girls' safe return. Unfortunately, as of 2020, over half the girls still remain missing.
The kidnapping of 200 girls by a militant terrorist organization is a crime against women of international concern—one that should be addressed under the WPS Agenda. It should also be addressed by all of us on the International Day for the Elimination of Violence against Women. Every year, this day should be a reminder to you and I to continue advocating for these girls' civil rights and protection. A terrorist group like Boko Haram—which fights against gender equality using intimidation and militarism—cannot be tolerated. We must do more to prevent and address these atrocities.
Sex Trafficking
In many third-world countries, women and girls who lack safety and financial security are lured into marriage and sex trafficking. These women and girls feel—whether on their own or through manipulation—that they will find better socioeconomic opportunities for themselves and their families if they comply. Many are manipulated into trafficking or sold into marriage by their own parents. Sadly, freedom does not and cannot come from prostitution; what these victims actually end up with is a life of violence, malnutrition, emotional trauma, beatings, and HIV or AIDS. We must continue to teach women worldwide not to view sex trafficking or forced marriage as a means of "freedom," and to create the infrastructure, education, and opportunity needed to provide better options.
Cybercrimes
Cybercrimes against women are on the rise. In Bangladesh, for example, women live in a religio-patriarchal society where they lack civil rights. Cyber stalking, revenge porn, and cyberbullying are common. Women receive offensive and aggressive sexual advances and defamatory messages, some bad enough to lead these women to commit suicide out of shame or fear. Any threat against women—whether physical or cyber—requires the attention of human rights advocacy. Bangladeshi police and the Bangladesh Telecommunication Regulatory Commission have implemented some steps to combat and monitor these crimes, but it's clearly not enough.
Patriarchal Societies
Women around the world continue to face oppression by sexist, patriarchal societies, but we CAN make a difference. Since the U.S. military intervened to prevent Taliban rule and establish democracy, Afghan women have been able to enjoy privileges they've never before had. They've taken on government leadership positions and gained increased access to education and business opportunities. On June 13, 2019, Palwasha Kakar, senior program officer for religion and inclusive societies at the U.S. Institute of Peace, gave a powerful testimony before the senate. She cited the importance of peace mediation to bring about reform for Afghan women. She showed that over 300,000 Afghan women signed a petition agreeing to seek peaceful resolutions to armed conflict, and that these women desired full citizenship and access to healthcare, along with representation in Parliament. We must do our part to help them realize these dreams, which should be basic rights. 
Join me in this goal by sharing this article—and telling someone you know about The International Day for the Elimination of Violence against Women. Together, we can bring awareness to the safety and security of women in every country around the world.
Our Her Nexx Chapter Community invites you to join us where women are connecting with each other's stories, exploring different experiences, and transforming ideas.
The Future of Connection for Women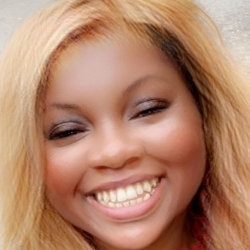 Latest posts by Patrice Natalie Delevante
(see all)
Follow us: