While the holidays will look different this year, stress associated with this time of year does not. In fact it may be higher for some. Pesky balance busters sneak up on us and can wreak havoc on our holiday joy. Therefore, it's important to recognize and combat them before they take over your holidays. So, what are the typical holiday balance busters?
Balance Buster #1: Financial
One of the biggest stressors during the holidays is finances. Women, especially moms, feel like they have to get and give a gift to everyone they've ever met in life and have to spend so much on gifts for children to make the holidays great. This is untrue. Set a budget and make a list of those you want to give a gift to. If you feel compelled to put everyone on the list, cut the list down and identify those who are top priority. For all others, explore why you want or feel you need to give them a gift. If the answer is anything even slightly related to obligation, remove them from the list and send a card instead if you feel you have to do something. 
Balance Buster #2: Perfectionism
Perfectionism can steal all the joy from the holidays. While we all have a vision for what we want to happen, how we want everything to look and want to create "perfect" holidays for the children, resist the urge to make everything perfect. Doing so only ignites more stress that will leave you so depleted you won't enjoy any of efforts to make things perfect. Focusing less on perfection and more on creating beautiful moments will allow you to enjoy the holiday season much more. 
Balance Buster #3: Unrealistic Expectations
Thinking that you can do all the things, attend every holiday party, make everything from scratch, get presents for every person you ever met, and want all of your family to adhere to every holiday plan you set, etc. is unrealistic! Instead decide what you will and will not attend, will and will not do, etc. to experience greater peace. Also, ask your family to attend or be a part of the things that are most important to you rather than expecting them to do everything. Allow them the choice to say yes or no to some family gatherings and traditions. 
Balance Buster #4: Losing Your Cool
Nothing kills holiday vibes quicker than having someone lose their cool. Sometimes this can completely ruin the holiday experiences for the year. Instead of losing it when you get upset or stressed out during this time of the year, identify when you are most likely to lose it and eliminate or reduce these instances. Only engage in activities or events when you actually want to and not out of obligation and make a plan for handling your emotions should they arise during holiday celebrations.
Balance Buster #5: Doing Too Much
Holiday time should be fun. Running around trying to get the perfect gift and decorations, overspending, trying to attend everything and going to things even when you don't have time, don't want to and forcing yourself to be there out of obligation or in an environment that may be toxic is too much. Even when you think will enjoy things but don't have enough time for it all, it can be a lot to manage. You will run yourself down and be no good for anything or anyone including you. This is not the way to enjoy the holidays. It's perfectly fine not to do everything and to save some experiences for the next holiday season. 
Here are a few quick holiday survival tips to get you through the season:
Budget/don't break the bank buying gifts

Have alternate plans in case things do not work out the way you hoped or planned 

Implement a flexible structure to keep unrealistic expectations at bay

Put "Think. Breathe. Respond." into action before getting so upset you explode

Prioritize what's most important so you aren't going overboard doing way too much during the holidays
And remember…
To create memories, not magic

To cultivate gratitude

That self-care is a must

To say no and set boundaries

Simplify! Simplify! Simplify!
Small changes, remaining mindful and making sure you keep balance during this time of year will help you achieve the stress-free holiday season you desire. Happy Holidays! 
Our Her Nexx Chapter Community invites you to join us where women are connecting with each other's stories, exploring different experiences, and transforming ideas.
The Future of Connection for Women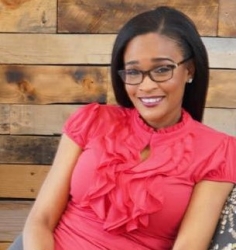 Latest posts by Dr. Catherine Jackson
(see all)
Follow us: