World Thrift Day was recognized last weekend, and what better way to celebrate than to break down all the ways to get the most out of secondhand shopping? From clothes to couches, thrifting can be done just about anywhere for just about any item. Here are the top tips you need to become the ultimate thrift shopper.
The Tried and True
You can't go wrong with looking for great deals at the classic places to thrift: Saturday garage sales and local thrift stores. These days it's easy to find your local thrift store with a quick Google search. Organizations like Goodwill and The Salvation Army will always have donations coming in and therefore, an inventory to search through. Likewise, weekend garage sales are still many people's preferred way to get rid of their belongings. A successful shopper just needs to wake up early and bring cash on hand. Although, you may come to find that many sellers are also comfortable using mobile pay apps for purchases!
Thrifting Online
While the classic methods of thrifting are a great option, buying secondhand has grown beyond the neighborhood garage sale thanks to the internet. For those who want to spend a lot of time looking for just the right item without having to spend the time and gas driving around town, there are about 100 websites dedicated to thrifting. Thrifting veterans may already know about popular apps like Poshmark and thredUP to find secondhand clothing. Users of these apps can both sell and buy items here. Once an item is purchased, it's shipped right to you! There's also Facebook Marketplace which is another great option to find furniture, home goods, clothing, and anything else you might need. Items can be shipped or picked up depending on the seller's proximity. You can enjoy the added safety of being able to see the seller's photo and profile before meeting them to pick up an item.
Estate Sales
If you want to take your shopping up a notch, look into estate sales happening in nearby neighborhoods. Estate sales usually occur after the owner of the home passes away or moves and didn't feel the need to take a majority of their belongings with them. Estate sales often attract large crowds since buyers can find a lot of luxury and vintage items that wouldn't be seen elsewhere: think custom furniture, lavish art, and precious china! Not to mention, having the opportunity to walk through an upscale home can be an activity in itself. Estate sales can typically be found by searching online. Several websites are dedicated to posting about these sales. Spending the weekend coming across a few luxurious finds may be just the thing you need!
Location, Location, Location
The importance of location doesn't just affect homes for sale. The inventory of thrift stores absolutely depends on the location. Depending on what you're looking for, you may want to venture into a different city. Shopping for secondhand items in zip codes with a higher income will more than likely yield those coveted designer pieces and custom furniture. Goods from the surrounding population trickle down into what's found on the racks. When shopping in a college town you're bound to find younger, trendier clothing. Looking for children's clothing? Try a neighborhood with a lot of schools! And of course, the more densely populated the city the more options there are of stores and of inventory.
When to Visit Your Local Thrift Store
Ever visit a thrift store and come back empty-handed? It might be because the store was recently cleaned out by other shoppers. Most donations happen on the weekends when people finally snag some free time to drop off the bags and boxes that have been sitting in their trunks and garages for months. Popping into these stores early in the week, particularly on Monday and Tuesday, is the best bet in finding what you're looking for. If you'd like to go the extra step, ask your local store for their restocking schedule for a shopping advantage. And of course, with garage sales, the early bird gets the worm!
Choosing to buy secondhand allows us to give a second life to clothing, furniture, homeware, books and just about anything else. Not only does thrifting give us an affordable and eco-conscious way to purchase goods, it's also a lot of fun! There is a thrill and excitement in discovering a treasure for less. And now with these tips and tricks, you are ready to become the ultimate thrift shopper. Happy hunting!
Her Nexx Chapter invites you to join our free Community where women from around the world are connecting with each other's stories, exploring different experiences, and transforming ideas.
The Future of Connection for Women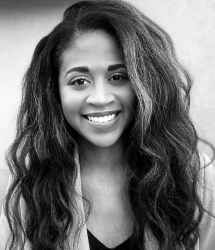 Latest posts by Kiara Manns
(see all)
Follow us: