Throughout my career as a coach, I have learned many do's and don'ts for success. With any client-facing profession there will always be a standard or rule book for working with others. But I want people to know that just because we're working in the realm of professional development, we don't have to be stuffy and uptight with one another. I have a really good sense of humor and I want them to enjoy what they're doing. I don't want them to hold back; I want them to put it all on the table and still be able to relax, have fun and dig deep while seeing profound change.
I am very open, and I've found the best coaching experience is with people who are teachable and willing to learn new things about themselves. Real change is sometimes hard, a lot like growing pains. Sometimes we stretch a little bit past our comfort zone and then we bounce back like a rubber band to what we knew and what we are most comfortable with. For some people it may be difficult to take a good hard look at themselves and their weaknesses, so it is crucial for one to want to improve.
It's so important to me that my clients feel valued and understood, and I am clear on what they hope to accomplish. I begin by asking, "Why are you here? What brought you to this point? What are your goals?" Over time while working with clients sometimes their goals shift and change and that's okay. Those shifts are usually coming from a beautiful place of growth and greater clarity about themselves.
I think coaching is an incredible act of self-love and a smart move professionally. It should be everyone's goal to be the best version of themselves. My coaching mantra is you can't change other people, you can only change yourself. The most successful people accept this and work on self-improvement. It's a life-long process and I am privileged to be a part of the journey.
Our Her Nexx Chapter Community invites you to join us where women are connecting with each other's stories, exploring different experiences, and transforming ideas.
The Future of Connection for Women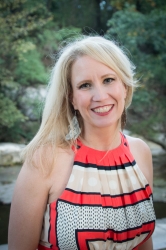 Latest posts by Christine Horstman (

see all

)