Hepatitis C currently is identified as the most common chronic viral infections found in a person's blood and the affliction attacks people by producing inflammation of the liver. The condition may exist but remain unknown or undetected in people because it will often produce no symptoms. However, it can progress to fibrosis (scarring), cirrhosis or liver cancer. Hepatitis viruses are the most common cause, but other infections or toxic substances like alcohol, certain drugs and autoimmune diseases can also cause hepatitis. An estimated 2.7 million to 3.9 million people in the United States have received this diagnosis. The symptoms indicating a person has been infected with hepatitis C include loss of appetite, nausea and vomiting, diarrhea, dark-colored urine and pale bowel movements, stomach pain, and jaundice indicated by the yellowing of skin and eyes.
The number of new hepatitis C infections has been rising since 2006, especially among those younger than age 30 who inject heroin or misuse prescription opioids. The good news focuses on more effective treatments allowing doctors to identify the disorder and increase the cure rate in more people.
Hepatitis C recently has taken center stage when several famous people have announced they had and subsequently were cured of the disease including Naomi Judd, Pamela Anderson, Natasha Lyonne and Anthony Kiedis. Judd, of country music fame, stated, "I was shocked since I had never had a blood transplant, gotten a tattoo or engaged in drug use. My doctor said I had contracted the disease from a needle-stick accident when I was working as an intensive care unit nurse in the 1980s."
Lyonne, an actor in the Netflix series Orange is the New Black, acknowledges her personal struggles with addiction and her prior heavy use of intravenous drugs that led to her hepatitis C diagnosis. She shared her battle during an interview with Entertainment Weekly: "When you go as deep into the belly of the beast as I went, there's a whole other world going."
Sunday, July 28 is World Hepatitis Day and the World Health Organization (WHO) provides information about viral hepatitis and numerous educational resources at: http://www.worldhepatitisday.org/.
Our Her Nexx Chapter Community invites you to join us where women are connecting with each other's stories, exploring different experiences, and transforming ideas.
The Future of Connection for Women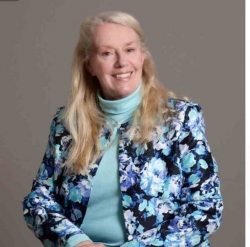 Latest posts by Grace Aspinall (

see all

)

 
Follow us: