Every job is broken down into hard and soft skills. Certain jobs require specific education, experience, or proficiency – like using Excel or knowing a particular programming language. These are hard skills. They are specific and measurable.
"Core," "key" or "professional" competencies are all used interchangeably to describe "soft skills." Soft skills define who we are, how we work with others, and how we go about getting our jobs done. They are more nuanced than specific hard skills like accounting or cloud computing, and are, therefore, more difficult to measure.  
"Soft skills" are most commonly thought of as "transferable skills." We take them with us and use them in any job we do. They are the key to professional success no matter what industry you are in.
Good soft skills are so important for employees and even more critical for managers. In fact, 94% of recruiting professionals believe an employee with stronger soft skills has a better chance of being promoted to a leadership position than an employee with more years of experience but weaker soft skills. [Forbes.com]
Each year LinkedIn does a survey of the top hard and soft skills. For 2020 the 'most in-demand' soft skills are listed as:
Creativity (same as in 2019)

Persuasion (same as in 2019)

Collaboration (same as in 2019)

Adaptability (same as in 2019)

Emotional Intelligence (replaced Time Management in the top 5)
Now even though we say that soft skills can't be measured like hard skills, core professional competencies can be assessed. They can be demonstrated and observed, and, most importantly, they can be developed. 
Our Her Nexx Chapter Community invites you to join us where women are connecting with each other's stories, exploring different experiences, and transforming ideas.
The Future of Connection for Women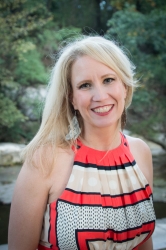 Latest posts by Christine Horstman
(see all)
Follow us: