The dramatic progress in recent decades regarding early detection and treatment of cancer has produced an impressive success in the battle against the disease and thus the definition of a cancer survivor. Not so very long ago a five-year timeframe of a free and clear diagnosis determined when a person who had cancer could be considered a true survivor because of the assumption a problem could occur in the subsequent years after diagnosis, treatment and cancer-free scans. Today a clean scan after surgeries and/or treatments allows individuals to be considered survivors.  
Their celebration, National Cancer Survivors Day, occurs Sunday, June 7, 2020, with the original hope that tens of thousands of cancer survivors, their families and co-survivors (anyone who helps care for someone with cancer) would gather to celebrate milestones and give appreciation to those who have supported them throughout their cancer voyage. The goal of the 33rd annual observance is to draw attention to the continuing challenges of cancer survivorship and to promote continued research and legislation to improve the quality of life of cancer survivors.  
An estimated 15.5 million people have lived with or are living with cancer in the United States currently.  Worldwide there are more than 32 million survivors and thus everyone knows someone who has been impacted by cancer. 
Dealing with COVID-19 mandated new and innovative ways to celebrate June 7 including connecting by using the hashtag #NCSD2020 and following National Cancer Survivors Day® on Facebook (Facebook.com/CancerSurvivorsDay), Instagram (@cancersurvivorsday), and Twitter (@survivorsday).  
The nonprofit National Cancer Survivors Day Foundation continues their educational resources along with free guidance, networking resources, and assistance to support groups, hospitals and other organizations. They strive to address issues of cancer survivorships and bring awareness that will improve the quality of life for cancer survivors.  
Even if we cannot gather for gala events in person, the day is a cause for celebration, and it would be wonderful to connect virtually on June 7.  
Our Her Nexx Chapter Community invites you to join us where women are connecting with each other's stories, exploring different experiences, and transforming ideas.
The Future of Connection for Women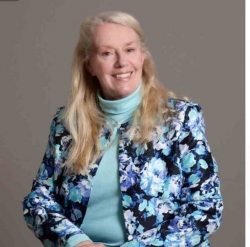 Latest posts by Grace Aspinall
(see all)
Follow us: