It's a different kind of 4th of July for us all this year so I wanted to share a favorite holiday tradition.
As a native New Englander and one who the spent my youth eating and swimming on The Cape (that's Cape Cod, Massachusetts for you folks who aren't familiar with the Atlantic Ocean coastline in north eastern America) I've probably eaten every type of clam you can dig, be it raw, steamed, fried, or stuffed. I started eating raw quahogs at the age of two when I saw my cohort in crime, another two-year-old, slurping them directly from the half shell and he loved them. Every summer the men would dig the special large hard-shell clams to make their signature stuffed quahogs that were so good that by the time they baked the last batch, three-quarters of what they made had already been eaten by the family members who kept an open eye on the trays coming out of the oven.  
Imagine my delight to learn that July 3 is National Fried Clam Day! And by fried clams I mean whole belly clams, not the clam strips you get in some restaurants.
The legend of the New England fried clam dates back to 1916, when "Chubby" Woodman's business in his concession stand on Main Street in Essex, Massachusetts was a bit slow so he shucked (that's "clam talk" for cutting open the shell and removing the clam) some clams, experimented with several variations of batter and then fried up some clams. During the 4th of July parade that year, Chubby and his wife Bessie presented the first fried clams to the citizens of Essex and the Yankee appetite has never been the same.
Fried clams can be considered healthy eats because they are low in cholesterol (however they do absorb fat during the deep frying). Clams are environmentally friendly; they do not absorb nitrogen directly from their environment, but instead use natural phytoplankton, which uses dissolved inorganic nitrogen in water to grow.
A clam is an invertebrate which means they don't have a backbone and they belong to a group of invertebrates called mollusks. Snails are an example of a variety of shellfish or mollusks with only one shell. Soft shell clams, scallops, oysters, mussels, and quahogs are known as bivalve mollusks because they have two shells held together with a hinge. Believe it or not, some shellfish don't have shells at all,  and two examples are squid and octopus. There are over 15,000 different species of clams worldwide. 
Soft shell clams can live for 10 to 12 years, but it's been reported that some may have lived for 28 years.  It takes 2 years for a soft-shell clam to grow to the Massachusetts minimum harvest size of 2 inches. A bushel of soft-shelled clams weighs about 60 pounds. 
So next time you travel through eastern New England, look for the clam shacks all along the highways and byways and get ready for a special treat of native and specially prepared fried clams. Yum-o!


Our Her Nexx Chapter Community invites you to join us where women are connecting with each other's stories, exploring different experiences, and transforming ideas.
The Future of Connection for Women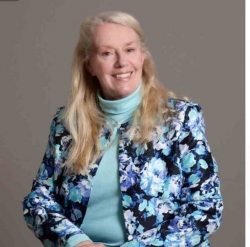 Latest posts by Grace Aspinall
(see all)
Follow us: