Kids fight like cats and dog. Parents are having a hard time working from home while finding ways to keep kids entertained and engaged. No one knows when this pandemic will end making it scary and leading to an increase in anxiety and depression. Overall, parents are unsure of how much and exactly what to say to children about the coronavirus. The bottom line is parents need help. You are not alone. Balancing your anxiety while putting on a brave face for your child can feel like an emotional roller coaster. And there is no play book for the times we are in because there was no way to predict or prepare for this. 
Some common parenting challenges currently include how to help children cope, how to keep them engaged and entertained, and how do parents get a break and keep a sense of balance themselves. As there appears to be no end in sight soon, think about what needs to change and what should remain the same in the household. The family is not used to being in the home together for so much time and this requires an adjustment. In the past, everyone had their outlets and activities that provided breaks from everyday life and stressors. Many of these things are now unavailable resulting in feeling more stress and frustration. This bottled-up negative energy must come out and go some place eventually. Unfortunately, it's become normal for it to turn on the ones we love and who live in the home with us. This can cause parents to witness more bickering among their children and or they may become the impatient one with their children themselves.  
Focus on controlling what you can control and focus far less on what you cannot control. Freaking out or focusing on things that are out of your control can lead to a great deal of unnecessary stress. Know that you are not alone in this. Everyone is going through this pandemic together, and most parents are exhausted and on edge as many try to balance working from home and providing positive parenting support to their children. Therefore, amending or relaxing some rules and even your own parenting expectations may be beneficial. 
Self-care is a must during this time to promote your own well-being, safety, and health. You cannot pour from an empty cup. So, when you practice self-care you are better able to tend to your family. Start by assessing things you do that increase your stress levels. Does looking at the news or talking about what's going on make you feel better or worse? If you feel more fearful perhaps reducing how much news you take in may help you. Are you getting too little sleep, self-medicating, ingesting more sugar or drinking a lot of coffee? These practices may seem okay in the moment, but all of these can exacerbate anxiety and worries. 
Lastly, as we look to add healthier or more positive practices also consider creating a "Do Not Do" list which may include:
Taking responsibility for what is going on. It's a pandemic that is out of everyone's control.

Set unrealistic expectations for yourself and the children.

Abandon self-care and engaging in things that bring you joy.

Isolate or distance yourself or your family socially.

Allow yourself to feel like a victim or feel guilty for decisions made during the pandemic.

Expect perfection or allow children to avoid responsibilities.

Feel as though you must do everything all at once.

Lose sight of your values.
I am sure you can add some of your own to this list. Be easy on yourself and pat yourself on the back.  You're doing a great job parenting with no playbook as to how to do so in the ever-changing events of 2020. Though there's a lot going on right now, try not to worry; there is still a lot you can do. Join me for Her Parenting Place every 4th Tuesday at 7:30 pm CT as I answer your questions to help you feel more prepared for the challenges most parents currently face. You will not want to miss ways to survive and thrive during these uncertain times.
Our Her Nexx Chapter Community invites you to join us where women are connecting with each other's stories, exploring different experiences, and transforming ideas.
The Future of Connection for Women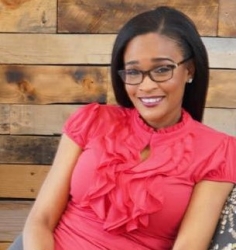 Latest posts by Dr. Catherine Jackson
(see all)
Follow us: