As COVID-19 decreases the opportunity to clean up our neighborhoods, landscapes, highways and byways, the concept of National Cleanup Day continued operations with restrictions and care along with providing education on how to keep our earth a cleaner place. 
The initiative began slowly with, in fact, first one person and then two trying to pick up after people who have disregard for the impact and often immense problems of trash in nature. Avid hiker Steve Jewett noted the trash along his favorite trails and soon he was joined by his friend, Bill Willoughby, as they set out to pick up items like cigarette butts, candy wrappers, and water bottle caps on their hikes together. They began collecting what they could fit in their pockets but were soon toting bags along and filling them with trash.  
Building on their own initiative Bill and Steve were soon carrying barbeque tongs to keep their hands away from germs and the filth of some trash and were soon searching for board members and advisors.  The appeal to bring volunteers who were seeking a cleaner environment together in support of local communities had begun.
What started with a few small bags of litter grew to a uniting of concerned people on September 21, 2019 with more than 21.2 million people cleaning up litter and mismanaged waste from our beaches, rivers, forests, and streets. The World Cleanup Day in 2018 saw 18 million people in 157 countries engaged in an epic 36-hour green wave of cleanups beginning in New Zealand and travelling around the world before ending in Hawaii. This year more than 158 countries were represented while 16 have delayed their plans due to the pandemic or weather issues making World Cleanup Day the biggest mobilizing live event in 2020.
Built on the concept that anyone is capable of picking up trash, the dedicated people include a 101-year- old man in Curaçao, mothers with their babies along for the ride in Estonia, and a Scottish group who belonged to a local dog association and brought along their pooches for the event. Contributions have been received from daycares, schools, companies, government officials – the old, the young, the rich, the poor, the able and less able. They clean up because they care.
The National Cleanup Day is now the biggest event organized by the parent company, Let's Do It World (LDIW), which is a global organization uniting more than 150 countries. Mismanaged waste presents massive problems for countries and their governments, can be overwhelming in some cities and can also become a matter of life and death. Currently waste management and recycling provides thousands of jobs.  
As their website asks, "What would happen if everyone picked up at least one piece of litter on National CleanUp Day?" LDIW bases their work on five (5) tenets:  Cooperation, Positivity, Leadership, Technology, and Fun. They look for solutions and use technology to get folks out to do the job that needs to be done. While keeping the planet clean, people enjoy doing their good deeds for the world.
For this year, 2020, the entire month of September was designated as CleanUp Month and the website provided the same organizing and group sign ups as in normal years, but with explicit instructions on people interacting during the pandemic. The COVID-19 pandemic provided several stumbling blocks for the annual cleanup, but it also generated more waste because many individuals have come to rely on take-out, and the containers of food could be recyclable or plain old trash.  
Although 2020 may have reduced the physical aims of the organization, it continues the message of cleaning up waste and moving toward a healthier climate. Here's hope for next year that National Cleanup Day 2021 is bound to be more powerful than ever. Mark your calendar for September 18!
Our Her Nexx Chapter Community invites you to join us where women are connecting with each other's stories, exploring different experiences, and transforming ideas.
The Future of Connection for Women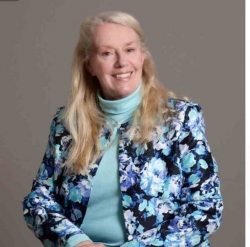 Latest posts by Grace Aspinall
(see all)
Follow us: