For any women who has dreamed of owning her own business, working freelance, or starting a new career without being employed by a company or corporation, November 19th is your day – it's Women's Entrepreneurship Day. The path to self-employment is seldom easy, but as of 2019 the United States contains 12.3 million women-owned businesses, they generate $1.8 trillion a year, and count as 40% of all U.S. businesses. However, venture capital is obtained by a mere 7% of the funding available.  
The Women's Entrepreneurship Day Organization (WEDO) began in 2013 as a non-governmental, non-racial, non-gender, and non-political volunteer nonprofit organization. The founder, Wendy Diamond, seeks to empower women in business around the world. She states, "Our movement was established to bring awareness to the 250 million girls living in poverty globally who deserve to be given a chance in life, while simultaneously inspiring and empowering the 4 billion women on the planet." They look to women leaders, innovators and entrepreneurs to assist with startup endeavors with a network of like-minded individuals and organizations that women business leaders need in order to realize their full potential and change the world. 
If you would like to meet with a coach who knows women's entrepreneurship, our Workshop Facilitator Jan Barlow is available every 1st Tuesday of each month at 6 pm CT. Join with a full access guest pass to ask questions, learn from Jan and share with the others growing Her Own Business.

Broadcast to 114 countries, the first Women's Entrepreneurship Day in 2014 presented awards to Loreen Arbus, Sarah Obama (the grandmother of Barack Obama) and Lynn Tilton in recognition of their philanthropic, educational and humanitarian work. 
Jennifer Whipple offers this advice to women seeking self-employment: "Network, network, network!  Stay in touch with co-workers who have moved on, and don't be afraid to ask them if they could use your services or know someone else who could." She credits the women who mentored her over the years as a tremendous aid in her success. Ms. Whipple has run her business operating under the name "Writer, Heal Thyself," providing freelance copywriting and business communication services for almost two years, and she devotes about 30 hours a week to this venture. She began while still working part time when she had a steady paycheck so she could build her client base. Her background includes a Master of Science in Writing and over 25 years of writing and editing experience. Ms. Whipple's marketing involves an online portfolio; she also follows blogs by other women freelance writers, and she utilizes LinkedIn with all it has to offer.  
Ms. Whipple has specific advice for women entrepreneurs as they face additional conundrums when seeking to move toward success. "My parents were good people, but they did raise me with the 'nice girls don't put themselves forward' philosophy. Being a natural introvert, it has been difficult to forget that lesson. Putting yourself forward doesn't mean you are pushy…it means you need to believe in your ability. When I feel my confidence slipping, I remind myself: You can do this. You have done it. You are competent and capable and good at your job. Believe it, because it's true."
Dr. Vicki Kirsch is a Licensed Clinical Social Worker; Psychotherapist with her own practice for almost 20 years to which she devotes about 12 hours a week. Dr. Kirsch had a mentor and two previous supervisors who helped her figure out her office space, paperwork and get on insurance panels. She began her private practice working with payment for service in a hospital setting and then in a private group. She wholeheartedly believes in women helping women as she states, "The women's community is powerful." Dr. Kirsch promotes being unafraid to request financial help. "Don't be afraid to ask others further along for help including asking for a small private loan to get started. People enjoy investing in the success of people they know," she explains. 
Women investing in women provides the basis for Women's Entrepreneurship Day, and the message is clear: You can do it, ask for help, don't be afraid, and believe in yourself. 
Our Her Nexx Chapter Community invites you to join us where women are connecting with each other's stories, exploring different experiences, and transforming ideas.
The Future of Connection for Women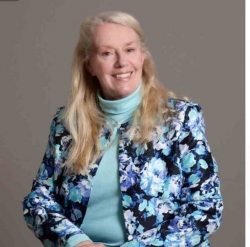 Latest posts by Grace Aspinall
(see all)
Follow us: