The world we now live in has changed. The face mask has now evolved from being a necessity to a fashion accessory. It's as normal to carry one as you would your phone or wallet. The pandemic has changed how we work, learn and interact as social distancing becomes the norm which has led all of us to resort to a more virtual existence. Thank goodness for the internet and various networking sites; if it wasn't for these, we'd be subjected to a pretty solitary life away from family and loved ones. 
While the pandemic has forced us to be homebound, there are those who've chosen to adapt and made critical life changes. Staying indoors gives one plenty of time to reflect and has led to a significant amount of people spending more time outdoors with nature, eating more home-cooked and fresh meals, incorporating a workout into their routine and having better sleep patterns. While these are all individual benefits, this year may see us spending the holiday season a tad bit differently. It then becomes important to support our family and friends irrespective of where we are. 
Just because you can't hop a flight and be with loved ones doesn't mean the fun has to end. Use this opportunity to be creative and find different ways of interacting. Here are some ideas to get you started:
1) Host a virtual party – Zoom parties are all the rage now! You'll still get a chance to wear that great holiday outfit, get some good food and connect with all your loved ones. Having a theme and planning some games can really make it fun, too. 
2) Send mail to each other – Remember the day of the good ol' letter? There was something about handwritten letters and being able to pen your thoughts and feelings with the anticipation of receiving a reply. And recall that absolute joy of ripping open the letter when you finally did get a response. Surprise a loved one with a handwritten letter and let them know how much they mean to you. 
3) Volunteer to create a family drop box – For those who live close to their family and friends this is a novel way to stay connected without actually coming into proximity. Create a weekly schedule – one week could be letters, the next could be gifts, the week after could be food. This fun exchange ensures that you have something to look forward to, and it can be done by everybody. 
4) Give something back together – This year has taught us to be grateful and appreciate the small things in life. Doing something for charity can also give you a reason to reach out and ask friends if they'd like to get involved with you. It's a great way to bond over a good cause. This would also be a perfect opportunity to help a family member in need by setting up a fund or donation page online for them. 
5) Create a family gaming or social media group – Online games are wildly popular. This would be a good time to set up a social media group/online gaming group which is especially fun with friends. Sunday evening Scrabble or Friday night Psych sessions can be an enjoyable way to get everyone involved and also a great way to network and introduce people to one another. 
There is no doubt that the pandemic can have serious effects on one's mental well-being. It is therefore imperative to ensure that you continue to talk about your feelings to loved ones and reach out to them to check that they're doing well, too. Make the effort to call a loved one and send virtual hugs this holiday season. It will be special for them and for you! 
Our Her Nexx Chapter Community invites you to join us where women are connecting with each other's stories, exploring different experiences, and transforming ideas.
The Future of Connection for Women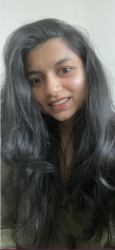 Latest posts by Natasha Shah
(see all)
Follow us: