It can be exciting to visit your local thrift store in hopes of finding some hidden gems. But according to resale apparel marketplace thredUP's 2020 report, experts predicted online resale websites would overtake traditional thrift and donation stores even before the pandemic.
These new marketplaces consider the common pain points of thrifting. Instead of sifting through aisles of clothing or household pieces for hours, you can type what you're looking for in the search bar. To make it even more convenient, some websites are dedicated to selling specific types of items, from designer goods to outdoor gear. More importantly, online resell marketplaces allow you to snag great deals without risking your health by going to a brick-and-mortar store.
Below are a few websites to check out to shop secondhand with ease, safety, and convenience:
As one of the biggest online secondhand retailers, thredUP is home to around 35,000 brands of women's and kids' apparel, from Gucci to The Gap. thredUP is the answer for shoppers who seem to never strike gold in a thrift shop. It offers a modern and streamlined thrifting experience that lets you sort by size, color, brand, fabric, etc. There are also dedicated sections for plus size and maternity clothing, which are often rare finds at secondhand stores. The best part is that it's always sale season at thredUP with clothes as cheap as $4!
Affordable luxury sounds like an oxymoron. But at The RealReal, you can moderately splurge on secondhand designer items at a fraction of their price. The luxury consignment store's goal is to not only give beloved luxury pieces a second life but also provide an accessible entry point into fashion and improve sustainability in this realm. All goods undergo a rigorous authentication process to ensure quality control and to avoid counterfeits.
Patagonia, known for its top-notch outdoor gear, has created a way for its customers to amicably part ways with their quality parkas, vests, and backpacks. At Worn Wear, people can buy gently used Patagonia items at a discounted price. These apparel and luggage are extensively cleaned and fixed before being listed on their website. Besides purchasing a piece for nearly half its price, you would also be extending its life and lessening its carbon, waste, and water footprint.
For those who miss shopping for secondhand coffee shop books or light romance novels, you can get your cheap books fix from the comforts of your own home. As the world's largest online independent used bookseller, Thriftbooks aims to make books affordable for everyone and offers discounted used books, from this year's best-sellers to the classics. One of their perks is the $0.99 shipping fee on books under $10 and free shipping on books over $10.
Facebook Marketplace
Facebook's Marketplace is a convenient spot to scout for deals in your community for mainly home goods and electronics. Since individual sellers are posting their listings, you will have to exercise more caution. On the other hand, it's the perfect place to shop if you want to skip the wait and the shipping fee to pick up your purchase. It will also give you a reason to take a walk or a drive! 
"Everything uncommon" is Everything But The House's promise to its customers. Its goal is to transform estate sales into a modern experience to showcase authenticated and validated unique goods. Persian rugs, vintage electronics, and other rare collectibles all begin at $1 for bidding – perfect for beginners! They also have guides for buying and caring for antiques and vintage items.
Our Her Nexx Chapter Community invites you to join us where women are connecting with each other's stories, exploring different experiences, and transforming ideas.
The Future of Connection for Women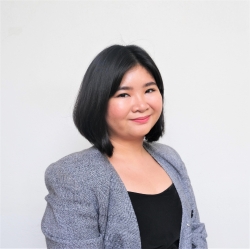 Latest posts by Anna Cayco
(see all)
Follow us: