There are times when we look in the mirror and begin rejecting the person staring back at us. Times when unwelcome emotions spring to the surface and self-loathe crashes down like a tidal wave. We have all been there, and for some, far too often. There have been moments in life where scribbling affirmations on post-it notes saved me from nitpicking every imperfection, and I still find myself occasionally needing them. 
Luckily, I can toss out reminders of self-love – and so can you – by following body-positive influencers on social media. Their posts pop up at all the perfect times during intermittent scrolling throughout the day. Our community can aid in various areas of success – especially along the journey of loving ourselves. 
1. Sarah Dickey
Dickey manages a couple of Bailey Nelson stores in Edmonton, a city in Alberta, Canada. She also creates body positivity content on her TikTok and Instagram platforms with just under 350,000 followers. Her passion is fashion, which led her to create an e-commerce store on her website. She dresses in the latest trends while uplifting women to do the same, no matter their body type. 
"Clothes are meant to fit you, not you fit into them." – Sarah Dickey
2. Jameela Jamil
Jamil is a public figure who is well-known for her role on the show The Good Place. Outside of being an actress, she also models, writes, broadcasts on radio, and utilizes her fame to bring forth change. Jamil is the founder of the podcast I Weigh where she promotes healthy living of the body and mind and shares insight from community members. She despises diets and inspires women to take care of their bodies the right way: without fasting like crazy and taking numerous pills that only makes the matter of loving yourself worse.
"No quick fixes. You aren't broken, and lasting change happens incrementally and sensibly." – Jameela Jamil
3. Sakshi Sindwani
Sindwani creates video content that boosts self-confidence with body-positive reminders to accept and love ourselves. She became a model and a beauty YouTuber when her Instagram platform grew from advocating for women's tenacity. Sindwani takes part in multiple movements, including #StopTheBeautyTest, where she strives to change society's viewpoint on what is beautiful by tossing out beauty ideals. 
"How wonderful would it be if we could re-condition our brains and see every negative connotation about our bodies now radiating a positive light?" – Sakshi Sindwani
Related: This Time It's About Me: A Celebration of Self
4. Ash Soto
Soto has a skin condition called vitiligo that caused her to previously call her skin a "monster." It took years to accept herself, and now she has found beauty in being "the girl with the world painted on her body." Soto aims for women to view their bodies in a positive light with constant motivational posts to pull anyone out of a self-hate mindset into one filled with self-admiration. Her influence on body positivity has landed her with features in several magazines, including Glamour. She often shares her appreciation of artwork done by fans that make her vitiligo a magical sight.  
"Remember your body is a canvas and it's more than okay to be painted differently." – Ash Soto
5. Ashlie Molstad
Molstad is a life coach with a weekly podcast called You Can Sip With Us. She fills her Instagram with body-positive content that helps women focus on loving themselves every minute of the day. Molstad reminds women to be happy while eating whatever their heart desires. She introduced how intuitive eating changed her life and will encourage others to stop allowing food to have all the power. 
"Life and its infinite pleasures are available to you now, and they have nothing to do with how much you weigh." – Ashlie Molstad
Related: Intuitive Eating: Making Peace with Food, Emotions and Non-Diets
There are hundreds of influencers on social media platforms who spread awareness of body positivity and aid in uplifting women to love themselves just the way they are (*cue Bruno Mars song). 
So, stop body shaming and start following for that extra push to feel confident in your own skin because
You. Are. Beautiful.
Our Her Nexx Chapter Community invites you to join us where women are connecting with each other's stories, exploring different experiences, and transforming ideas.
The Future of Connection for Women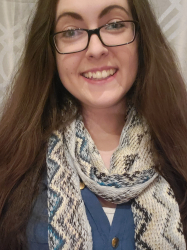 Latest posts by Jessica Weger
(see all)
Follow us: