"A sibling may be the sole keeper of one's core identity, the only person with the keys to one's unfettered, more fundamental self." – Marian Sandmaier
April 10 marks National Siblings Day, where our sisters and brothers can be celebrated and thanked for playing a vital role in our lives. Claudia Evart founded the organization after losing her siblings in separate car accidents at a young age and desiring to celebrate their lives with a special day. Siblings Day was created in the spirit of Mother's and Father's Day—pertaining to the family values these holidays represent. "Mothers and Fathers Days are celebrated around the world for over a century, and it is high time siblings honor, celebrate and cherish that special bond between siblings," Siblings Day Foundation said. "Siblings need a day to call their own."
Today is the 26th anniversary of Siblings Day. Since 1995, the Siblings Day Foundation has worked toward this day being recognized on a national level and also celebrated as an international holiday. Fourteen countries currently celebrate Siblings Day and honoring the day internationally has been in the works with the United Nations to make it a global occurrence. National Siblings Day has not become a federal holiday, which means it is not a noted day off school or work; however, multiple presidents and other lawmakers have released messages supporting Siblings Day for the past 21 years. 
Organizations, businesses, and celebrities have also recognized Siblings Day. Celebrities have shown love for their siblings through the media, and companies have supplied special perks that observe Siblings Day for communities to honor their sisters and brothers.
Siblings are often the first friend you will have in life, and this connection grows over time. My siblings are my best friends who I can lean on in times of need. They'll be the first to share my utmost joy and celebrate my accomplishments with me. We are each other's biggest fans. The companionship gained from having siblings increases not only friendship and support but also love and compassion. 
Siblings also push us to strive to be and do better in all aspects of life. What may start as a fun competition turns out to be a mental guide that giving up is never an option and that we can always try harder. I know that if my sibling can do it, then I can, too! This competition makes us physically and mentally stronger, with the finish line toward success merely a simple stride away. Siblings provide the motivation that we need to keep moving forward in life, and a massive part of this is their spot-on advice.
No one knows us better than we know each other. This makes providing sound advice a common occurrence that is achieved no matter the situation. Many times, we need a pep talk to jump over life's hurdles, and the way sisters and brothers hit the nail on the head every single time is what makes them our go-to person to lean on. Siblings are more resilient together. 
National Siblings Day honors our sisters and brothers who are near or far. This day commemorates our closest, dearest friends taken from this life and also brings together the siblings who might not communicate as often as they would hope. Today brings awareness not to take our siblings for granted.
Siblings Day can also include celebrating friendships where these connections have stood the test of time. A sister or brother is not always a blood relative. In-laws can be the siblings that fate knew we needed!
You can celebrate National Siblings Day by sending flowers or a gift, calling or texting your sibling to shower them with appreciation and gratitude, showing up in person for a bite to eat or catching up, and by posting about them on social media with the hashtag #NationalSiblingsDay. 
Take the time to tell your sibling how much they mean to you today and every day! Comment below on how you will be celebrating National Siblings Day! 
Our Her Nexx Chapter Community invites you to join us where women are connecting with each other's stories, exploring different experiences, and transforming ideas.
The Future of Connection for Women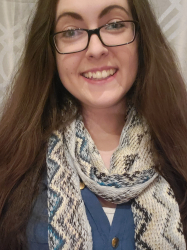 Latest posts by Jessica Weger
(see all)
Follow us: