The appreciation of service-based jobs has taken on a new meaning after this past year. Like many other professions, being a teacher during the pandemic had its own struggles with obstacles to overcome as many were left with the task of how to educate students who were under stay-at-home orders. I personally know this experience as a public-school educator. Overnight, we needed to transform lessons taught on paper into being virtually consumable, revealing the gaps in knowledge over technology from the individual level to district-wide. 
Because teachers have been impacted deeply on all fronts this year, a $5 gift card to Starbucks, a lottery ticket, or a hastily written thank you card on construction paper will not fill the void of appreciation that teachers desperately need.
History
Even National Teacher Appreciation Day's history of being delayed emphasizes its importance. In 1944, Mattye Whyte Woodridge, an Arkansas teacher, believed in the need for a national day to show appreciation and honor teachers. After years of waiting and writing letters to education and political leaders, including Eleanor Roosevelt, the day finally become official in 1980. The one day quickly became a whole week, with the help of the National Educator Association (NEA), at the beginning of May to honor teachers and their service. 
Chances are you have been positively impacted by at least one teacher in your or your child's life. Make this year special for your former and present community educators to honor their service. 
6 Ways to Appreciate Your Teacher
NEA

is providing a way for you to send positive and encouraging messages to teachers around the country: "Text CELEBRATE to 48744 to leave a message of gratitude to educators. These will be delivered to the real people helping our students every day."

Write an email or handwritten letter to a former teacher sharing your appreciation of their service to you and your peers. Be mindful of focusing on what they did, not on what you did because of them. Also, encourage your child to write their own letter to their teacher(s) and share why they are special to him or her.

Advocate for better funding for your community's educators and schools to your local political leaders.

 

 

Volunteer or be participatory in your child's school and their studies. It is more impactful than you can imagine for a teacher to know you are a team and supportive of your child's education.

Reach out to your child's teacher and ask them what classroom supplies they need. It may be the end of the year, but this is when there are only a handful of pencils left, dried-out whiteboard markers, and a rapidly decreasing emergency chocolate stash.

If you are able, provide your child's teacher with a nice gift card to a local restaurant, or really just Target. We aren't picky!
Gratitude and appreciation for your educators should never be discounted. This National Teacher's Appreciation Day is the perfect time to express it!
Our Her Nexx Chapter Community invites you to join us where women are connecting with each other's stories, exploring different experiences, and transforming ideas.
The Future of Connection for Women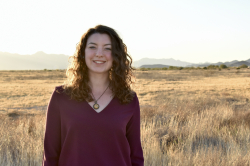 Latest posts by Bridget Bunch
(see all)
Follow us: