According to the Centers for Disease Control and Prevention (CDC), one in four adults is affected by arthritis, which counts for over 54 million individuals in the United States at a rate of 23% and counting. 
Arthritis comes in many shapes and forms. Healthline stated how Osteoarthritis (OA) is a degenerative form and the most common arthritis to affect society. Rheumatoid Arthritis (RA) and Psoriatic Arthritis (PA) are the following two common types with over 100 other variations that can develop. 
Odds are, we all know someone with this disabling autoimmune disease or may even be affected by it ourselves. It's important to share our stories to spread awareness and help others along their journey. For me, arthritis hits close to home. I was a caretaker for my mother for over a decade. There was no gradual progression. Her arthritis came on rather suddenly and was life-altering, as for many. She spent her entire life constantly on the go, and then one day, the excruciating pain barged through the door—unannounced and completely unwelcomed. It took years of adjustments to be able to see that there are still positives in a life with arthritis. 
So, what can we do to fight arthritis and increase exposure about the disease? 
Take part in an Arthritis Awareness Walk! The Arthritis Foundation holds Walk to Cure Arthritis events across the United States. They are held throughout the year to maximize outreach and participation. 
These walks spread awareness of the disease with a healthy and fun alternative. One of the most significant ways to delay the decline of health is physical activity. Exercise can add years to your life, even if you only do brisk to moderate movements. Being active strengthens your joints, can reduce pain, and improve your quality of life. Physical activity is not only vital for patients with arthritis but also for other health conditions that frequently accompany the autoimmune disease. 
Outside of exercising, there are other preventative measures such as dieting and making routine visits to see your doctor. A proper diet, such as eating fish multiple times a week for their omega-3s, provides excellent anti-inflammatory benefits. If you are experiencing signs of arthritis, your doctor can recommend lifestyle changes to implement in your daily routine and supply treatments that slow down the progression of the disease. 
We can also wear blue throughout May for National Arthritis Awareness Month, which honors those fighting while taking another leap toward a cure! 
The Arthritis National Research Foundation teamed up with The Blue Ribbon Project for another "Go Blue" competition this year. The challenge is to wear as much blue as you possibly can and in the most extravagant way. After you paint yourself blue in clothes, hair dye, accessories, etc., take a picture and send it in for a chance to be posted on their Twitter feed. You can also post the photo to your social media platforms with the hashtag #CureArthritis to help raise awareness within your community. 
Another way to help is to get involved in the support of arthritis. You can advocate against policy barriers, volunteer to assist the cause, and donate to the Arthritis National Research Foundation or Arthritis Foundation in any of the various methods available. The donations are used to advance the foundations' research toward finding a cure and further extend information about the disease.
Millions upon millions of people worldwide have similar experiences where life eventually becomes hard to bear. If you feel like you or someone you know is losing the battle with one of the most common autoimmune diseases or needs assistance, then reach out to a loved one, a specialist, or talk to someone at the Arthritis Foundation Helpline at 1-800-283-7800.
Our Her Nexx Chapter Community invites you to join us where women are connecting with each other's stories, exploring different experiences, and transforming ideas. 
The Future of Connection for Women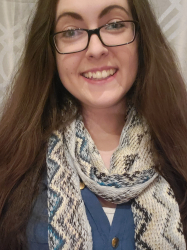 Latest posts by Jessica Weger
(see all)
Follow us: