Books by women with strong female leads have been seemingly leading the way on the fiction book scene in recent years. Fiction doesn't have to simply be an escape from reality – or a story about a mom escaping from reality; fiction can be meaningful. (Jane Austen proves it.) Female-led storylines that stay with you are ones by authors who bend the norms and rush through the line of controversy. Here is a selection of eight soul-satisfying books to leave you in wonder after the last page:  
The Seven or Eight Deaths of Stella Fortuna

by Juliet Grames
Juliet Grames writes a riveting and all too honest debut novel about a woman immigrant's life and her denial of independence in the early 20th century. Inspired by Grames' own family history and narrated by a woman trying to understand her own, we start with the birth of Stella's namesake, her older sister, in squalor in a small town in Italy. Stella's sister's death and her seven – or eight – close to fatal accidents throughout her life add a bit of magical realism to an otherwise weighty novel. Growing up with a single mother and her traumatic experiences with men, Stella refuses marriage for as long as she can to hold onto her independence. This independence is the only thing she can seemingly control in the midst of family crises and war, which may or may not end up being the same thing. 
Where the Crawdads Sing

by Delia Owens
A debut novel from Delia Owens follows the life of Kya Clark, otherwise known as Marsh Girl by the townspeople. It is a moving story of a woman knowing her boundaries in the 1950s South and breaking them to use her passions to make a living. Her lessons of survival, relationships, love, and trust are intensified as she grows up alone in her family's dilapidated cabin. But the consequences of these lessons: isolation, trauma, and a bad reputation disappear when she is in nature. Owens shows her reader anyone can be redeemed when just one person gives love and acceptance. Kya is the one who needs it the most.
Our Her Nexx Chapter Community is hosting a virtual Book Club on Thursday June 17, 2021, and we're reading Where the Crawdads Sing. Join us where women are connecting with each other's stories, exploring different experiences, and transforming ideas. 
Little Fires Everywhere

by Celeste Ng
Celeste Ng's popular novel turned Hulu series may differ in some storylines, but the themes stay true. Ng ties together the lives of two very different mothers, Mia Warren and Elena Richardson, in a traditionally-minded suburban town. Although they don't get along, Elena's children are drawn to Mia's relaxed personality. Their children grow close relationships, while the mothers slowly turn against each other. The ways they are raising their children and how they interact with middle-class societal expectations reveal how women can inadvertently use motherhood to carry their own secrets, identity, and belief of rules, preventing disaster. 
Sula

by Toni Morrison
Famous for her edgy and thought-provoking literature, Toni Morrison takes on women's friendship turned enemies. Although not a recent novel, Sula is always relevant. Sula Peace and Nel Wright, childhood friends, are bound together over a fateful death despite how their lives diverged as adults. When Sula finally returns home, her independent, wild lifestyle goes against everything Nel and the town represent and greatly impacts their friendship. These women eventually have to come to terms with how their past and current actions impact their lives as Black Americans. 
Supper Club

by Lara Williams
Although the book contains many delectable descriptions of food that the main character creates, Supper Club is a story about reclaiming space. Roberta, a quiet young woman who can't stop cooking, meets Stevie, a light-hearted and bubbly artist, and together they start a supper club for women to unleash themselves from societal expectations and eat. While the dinners grow in size and grandeur, Roberta is faced with the anxiety of taking up her own space with a traumatized body and a bruised inner self. Today, it's not a question of whether women should take up space but how? 
Eleanor Oliphant Is Completely Fine

by Gail Honeyman
Eleanor Oliphant is quick-witted, eccentric, and awkwardly blunt. But being all those things leads Eleanor to feel quite lonely. This, and her encounter with Raymond the IT guy, spurs her efforts to transform into someone more desirable – someone her mother would approve of. Things don't go according to plan, and Eleanor finds herself in a battle against her own self-destruction. With a shocking twist at the end, this book is a love story not between two characters but with oneself. 
Circe

by Madeline Miller
Madeline Miller has a gift for retelling Greek mythology. But her latest novel is a reclamation of the female villain and sorceress Circe. Instead of the witch who turns the heroes into pigs, Circe is painted as a powerful but lonely being who has her own tribulations with other mythical figures. Miller takes the narrative of the vilified strong woman and shines a humanized light on a misunderstood character of a male-dominated myth. The result is a heart-wrenching, poignant, and timeless masterpiece.
The Female Persuasion

by Meg Wolitzer
The Female Persuasion is a warning to all young professionals to never meet their heroes. College freshman Greer Kadetsky attends feminist activist Faith Frank's seminar and becomes inspired with ambition. That dream leads her away from her high school boyfriend Cory and to the city to work with Faith. But no one in this book is what they seem. Borderline satirical, Meg Wolitzer reevaluates today's feminism and its authenticity and promise to a new generation. 
The Future of Connection for Women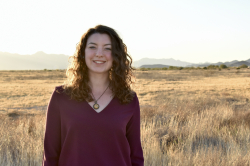 Latest posts by Bridget Bunch
(see all)
Follow us: