Nicotine addiction is the most common form of chemical dependency in the nation and research suggests nicotine is equally as addictive as heroin and cocaine.
Billions of dollars are spent every year on advertising that portray people smoking cigarettes as glamorous, cool, and macho. In truth, cigarettes are highly engineered products designed to cause addiction, and their use will often kill people.
People may say they "enjoy" smoking, but the fact is the nicotine in cigarette smoke enters the bloodstream, reaches the brain faster than other drugs, and feeds the addiction with a body rush. Nicotine makes a person's heart beat faster and veins begin to tighten which makes blood flow throughout the body more difficult. 
Smoking suffocates organs, especially the lungs, by starving them of the necessary oxygen to function properly. Yes, smoking suffocates. 
The cost of medical care related to smoking in the United States exceeds $300 billion each year, including $170 billion for direct medical care for adults. $156 billion is the cost associated with lost productivity in individuals who smoke.
Individuals become addicted to cigarettes after smoking less than one pack. The chemicals and nicotine in cigarettes have an adverse effect on every part of the human body from one's hair and resistance to fighting infections along with potential damage to all organs. Many illnesses attributed to smoking cause immobility, pain, possible irreversible damage, permanent disabilities, and often death. More than 8 million people a year die from tobacco use. And the sicknesses are not only the ones we often hear about like heart attacks, lung or other cancer, and emphysema, but the body's resistance becomes lower allowing people to contract diseases in the uterus, colon, rectum, stomach, liver, kidneys, and more. 
The people living with or interacting around smokers can also be victims of the tobacco and chemicals. Second-hand smoke exposure has also been implicated in adverse health outcomes, causing 1.2 million deaths annually. 
And it stinks! The smell of someone who just had a cigarette has a disgusting smell which will linger on the body and in spaces such as elevators for a long time. 
World "No Tobacco Day" is Monday, May 31. If a person can abstain from smoking for one day, it is possible to quit entirely. Eating carrots helps deter the urge. Changes in lifestyle become especially important, for example, cleaning up directly after dinner rather than sitting around smoking. Many smoking cessation programs and assistance from doctors can also help. 
The World Health Organization (WHO) uses World No Tobacco Day to inform the public about the dangers of using tobacco and make them aware of the business practices of tobacco companies who use manipulative tactics to "dupe" people into buying their addictive smoking products. 
"Educating youth is vital because nearly 9 out of 10 smokers start before age 18. We want to provide young people with the knowledge to speak out against tobacco industry manipulation," said Dr. Ruediger Krech, Director of the Department of Ethics and Social Determinants of Health at WHO.
Smokers along with their friends and relatives need to look to May 31 as a day to start living an addiction-free life and reap the rewards of better health and smoke-free living. Please try. The alternative is simply too severe and deadly. 
Her Nexx Chapter invites you to join our free Community where women are connecting with each other's stories, exploring different experiences, and transforming ideas.
The Future of Connection for Women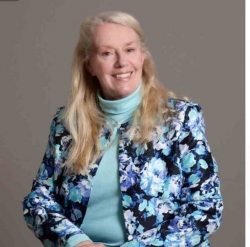 Latest posts by Grace Aspinall
(see all)
Follow us: