Summer can be busy and hot so it's wonderful to have some simple quick meal ideas for easy yet delicious meals. 
If you have a grill, gas or charcoal, fish and summer squash and/or zucchini are a tasty go-to any night of the week. Grilling fish outdoors keeps your home cooler and the annoying smell of cooked fish out of the house. Swordfish, cod, tilapia, or any firm fish works well. Six to eight ounces of fish per person should be enough unless some folks around the dinner table have large appetites. Preheat or prepare the grill for cooking at medium high heat and then follow these easy steps to be ready to cook. 
Cover a large sheet pan with heavy duty aluminum foil and then place a non-stick piece of foil on the top. Use about 2 tablespoons of extra virgin olive oil on the cooking sheet and coat the fish in the oil. Salt and pepper both sides and then add flavor! Minced garlic can be delicious along with parsley, rosemary, tarragon, chives, and/or smoked paprika. But not all of them! Select a few of your favorites. 
Cut the summer squash, zucchini, or any combination of summer vegetables suitable for grilling lengthwise, rub a little olive oil on the cut side and season with salt and pepper to taste. These can go on the grill directly or on the sheet pan if there's room. 
The fish should be cooked approximately eight minutes on each side and the vegetables can stay on the grill the entire time. The thickest part of the fish should register 130 degrees when done. Place everything on serving platters and dinner is served!
Breaded parmesan chicken is quick and easy, but it will also stay warm in the oven for up to 30 minutes. Chicken breasts should be relatively thin either by cutting lengthwise or pounding; boneless thighs work well also. Grind or grate about a ½ cup (I often use more!) fresh parmesan and mix with ¼ to ½ cup panko breadcrumbs. The chicken should be dredged in seasoned flour, an egg mixture, and a generous helping of the parmesan/panko mixture. Fry the chicken in 2 tablespoons of oil on both sides for a few minutes until cooked through. Serve or keep in a low oven until ready to eat. 
Salad is refreshing with the chicken. Bags of mixed greens provide a simple start to which you can add sliced cherry tomatoes, crisp English cucumbers, radishes, chives, celery, or whatever else everyone enjoys. Bottled dressings are simple, but a vinaigrette can be made very quickly using 1 tablespoon of any type of vinegar for every 3 tablespoons of olive oil, add Dijon or other mustard to taste, and salt and pepper which is all whisked together. This can either be poured in the base of the salad bowl if mixing is to be delayed or over the top for an instant tasty side dish. Croutons are always a nice addition and can be made quickly by dicing bread and dry frying the cubes with a bit of salt, pepper, and parsley – but don't leave them alone and keep tossing them to make sure they don't burn. 
Pasta dishes are always a favorite and can be quick and easy for a summer meal. Select a spaghetti or linguine pasta; shells, twists, or bow ties can also be used. Cook the pasta as directed and meanwhile open one or two cans of tuna in oil into a large bowl (the number of cans will be determined by how big the pasta dish will be, so cook the amount of pasta to complement the tuna) and break up the tuna into smaller chunks. Add cherry tomatoes, olives, diced celery, chopped garlic, and salt and pepper to the tuna and stir gently. Add olive oil to achieve the desired consistency Once the pasta is done, drain and either add to the bowl of tuna or place on a platter, pour the tuna mixture over the top, and toss lightly. 
Garlic bread always goes well with pasta and a simple recipe involves melting 1/2 cup butter with 3 to 4 minced garlic cloves and spreading it over two halves of a loaf of French bread. Bake the bread for 8 minutes at 350 degrees and then place the loaves about 4 to 6 inches away from the broiler (and watch them closely so they don't burn) for about 2 minutes or until golden brown. Enjoy!
Variations on all of these recipes (such as using canned salmon instead of tuna or pork cutlets instead of chicken) can allow the creative cook to prepare and enjoy simple meals over the course of the summer. Or any time of the year! 
Her Nexx Chapter invites you to join our free Community where women from around the world are connecting with each other's stories, exploring different experiences, and transforming ideas.
The Future of Connection for Women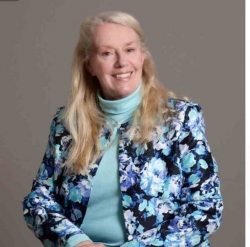 Latest posts by Grace Aspinall
(see all)
Follow us: