On Saturday, July 31 we celebrate a favorite fruit – the lovely green avocado. The holiday designated for this fruit that is tasty and rich in vitamins is well deserved. The date centers around the peak of the avocado season in California. Model Meals, who endorses healthy foods and sustainable farming, instituted the day to remind everyone this superfood should be a part of a healthy diet. The healthy fats and Omega 3s have been said to fight Alzheimer's. Vitamins E, C, and K are generally good for one's overall well-being. 
Technically labeled as a berry, the avocado is often known as the alligator pear. One-third of an avocado is only 80 calories (can you really eat just a third though?) and is packed with about 20 vitamins and minerals. The estimated consumption of avocados on Super Bowl Sunday, generally featured in guacamole, is about 53.5 million pounds. 
The best avocado should be firm with a slight give when gently squeezed; overripe ones are soft and mushy. But if it's hard, you can ripen it by leaving one on the kitchen counter for two to four days depending on how ripe it was when purchased and the temperature of the room. If you need a speedy ripening for your avocado, put it in a brown paper bag with a banana or an apple. These fruits will produce ethylene that will speed up the ripening process. 
You can refrigerate un-ripened avocados until you need them to ripen, but once they begin to ripen, store them in the fridge if you're not using them right away. The fruit will start to oxidize and brown both when cut or in a recipe. It may keep for a day if wrapped tightly in plastic or for several hours in lemon or lime juice. 
So, what does one do with an avocado besides make guacamole? 
My daughter Gayle is a huge fan of avocados, and she was kind enough to share her special Green Goddess dressing which she says is great on salads, grilled fish, and for dipping crudites. Everything goes in a blender: half an avocado, a handful of basil, chives, and cilantro along with 2 scallions (green and white parts only), 2 tablespoons white wine vinegar, 1 tablespoon of honey or maple syrup, the juice of one lemon, water (to loosen), a pinch of sea salt, and a grind of pepper. Simply whizz away!
For a fresh tasting extra, my friend Jennifer Whipple says, "Apart from guacamole I only ever use avocado as an addition to salads. My favorite is sliced over mixed greens with spinach, dried cranberries, and honey-roasted almonds."
My friend Judy Skeels has revised a recipe she found online for a bean and avocado salad. She starts by mixing a drained can of black beans, corn cut off one cob (or 1 ¼ cups frozen corn), 1 diced red pepper, 1 minced clove of garlic, and 1 tablespoon minced shallots in a bowl. Next a dressing of ½ teaspoon of salt, 1/8 teaspoon cayenne pepper, 1 tablespoon sugar or maple syrup, 1 tablespoon extra-virgin olive oil, about 1 teaspoon lime zest (zest the lime before juicing), 3 tablespoons lime juice, and ¼ cup chopped fresh cilantro (chop a bit more and save some for garnish) is poured over the bean mixture. She chills this for several hours or overnight and the next day allows the mixture to come to room temperature and then adds 1 chopped ripe avocado. Presto! Avocado bean salad. 
So, there you have three wonderful recipes for the lovely and healthy avocado!
Her Nexx Chapter invites you to join our free Community to connect with other women's stories, exploring different experiences and transforming ideas. Your presence and contributions are welcomed!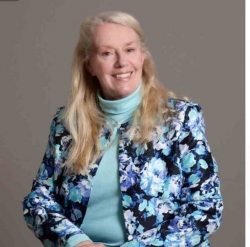 Latest posts by Grace Aspinall
(see all)
Follow us: