By this time your children (and you, if we're honest) are longingly staring at the calendar wishing it to either speed up or slow down as summer comes to an end. Schools are starting back this month and circumstances may not be business as usual. School leaders' uncertainty about how they need to regulate students and faculty safety this year is being debated with no clear winners. However, one thing that is certain, the majority of students are going back to the classroom full time. 
To make it the best start for your child, whether or not they had online learning last year, is to be prepared. Today, National Back to School Prep Day, provides a great opportunity to have those conversations with your child and build up excitement for the school year. Here are three ways you can do this. 
Prepare with the necessities. Being back in person means getting those classic school supplies, along with some new items. First, take a couple of hours to get everything on your child's school supply list. Next, if required, have some fun by finding a couple of new, high-quality fabric masks to match your child's personality. Also, if you didn't already do this in years past, add to your shopping cart a mini portable hand sanitizer with a fun carrying case they can attach to their lunch box or backpack. Then, sit down together to update your fall calendar. Looking forward to groups or events your child is a part of allows them to anticipate the fun times ahead. Finally, keep tabs on your district's safety regulations and your community's case numbers. 
Do something fun! Whether you have small or big kids, it will be worth adding a little expectancy for the back-to-school prep day. For your children who are in elementary school or homeschooled, a Back-to-School Breakout Game to uncover their new school supplies hidden around the house will be extra special, even if the game requires a bit of pre-work. This teacher blog does a great job outlining the materials and creation of a basic Breakout game. This organization will give you a little extra help and resources if you want to create more Breakout game opportunities for your kids. 
Another fun idea, especially for older kids and with a little less prep work, is a scavenger hunt. Armed with a timer and a school supply list for each team or child will definitely build up excitement for school.
If you have older kids, an easy way to prepare for back to school is shopping with a friend. With appropriate safety measures, it will be a great way for your child to practice social skills and be more comfortable around classmates for mentally preparing to go back to school.  
Prioritize the social-emotional side. In other words, invite your child to talk about their anxious thoughts. Balance these conversations with what they can look forward to this school year. Looking at the positive will motivate them to feel better about going back into the classroom. And for you as well! If your child is particularly worried, brainstorm together ways they can feel more comfortable at school and who they should talk to when they feel overwhelmed, like the school counselor or a trusted teacher. For an older kid, don't overlook the benefit of them talking to their friends, too. Being able to relate with their peers and hearing other positive motivators for going back to school will help them feel more comfortable.
No matter how this school year will start for your family, a little preparation on National Back to School Prep Day will make you and your child more confident and gain a positive mindset to tackle the year ahead.  
Her Nexx Chapter invites you to join our free Community where women from around the world are connecting with each other's stories, exploring different experiences, and transforming ideas.
The Future of Connection for Women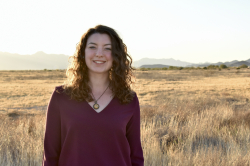 Latest posts by Bridget Bunch
(see all)
Follow us: