It's time to unleash your inner artist – today is National Coloring Day! Coloring is good for all ages, even adults! Most adults are not aware that coloring for adults is a thing and perceive it as just for kids. Adults can do coloring to celebrate National Coloring Day, too! Why do we celebrate this day, you ask? It's celebrated to promote how coloring benefits everyone, not just as a child's hobby! Coloring is known to promote stress relief so why not engage in this fun pastime and let go of your worries?
What is National Coloring Day all about? This day recognizes coloring artwork and filling the pages of coloring books for adults. National Coloring Book Day is held in August, but this month's celebration takes it up a notch and focuses on coloring for traditional art, digital art, and animation.
Indeed, coloring promotes stress relief; furthermore, it can help boost creativity skills and creative thinking skills. During National Coloring Day, if universities recognize this day, student services will provide coloring pages or supplies to relieve stress from coursework. Students should take advantage of this for more than just one day. Not only is it good for college students, but it is also beneficial for non-students to relieve stress from work and other life circumstances. 
How does coloring boost creativity and creative thinking skills? Helping adults stay focused, coloring relaxes their minds with creative thoughts. Coloring also promotes mindfulness, as it makes people think about just coloring and wanting to do more for their art. Students of the arts also love National Coloring Day because they are passionate about color and its expressions in their artwork. 
Take time to enhance your creativity and creative thinking skills along with your artistic abilities. Grab a coloring book, a handful of your favorite crayons, colored pencils, pens or markers, and get coloring!
Her Nexx Chapter invites you to join our free Community where women from around the world are connecting with each other's stories, exploring different experiences, and transforming ideas.
The Future of Connection for Women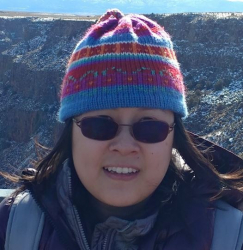 Latest posts by Jennifer Tran
(see all)
Follow us: