We have all heard the advice that dancing to your favorite song will help you destress or lift your mood. They aren't wrong, but it doesn't have to be limited to just your living room. Don't worry, late night clubs and high school proms are not the only other places you can dance, either. There are many different ways and places to dance to improve not only your physical health but your mental and emotional health, too. As National Today says, "Staying active on a consistent basis is a great way to release tension, stress, build muscle, and be in an all-around better mood." Dancing is a great way to do this whether you want to learn the basics of muscle coordination and balance with ballet, find a new side of yourself with Salsa, or dance to your favorite music with different varieties of swing – Country, East Coast, and West Coast. Of course, these are just a handful of options to get your body moving.
With just a little research you can find a dance studio near you or even follow along with a YouTube video until you find a type of dance you like. I'm not talking about learning the Floss but starting with American Dance Movement's dance lesson they created just for National Dance Day. American Dance Movement is a dance company co-founded by Nigel Lythgoe, who is also co-creator of "So You Think You Can Dance." To make dance accessible to everyone, Lythgoe teamed up with Congresswoman Eleanor Holmes Norton ten years ago to dedicate a day to "promoting artistic expression and exercise." Originally held in July, it was recently moved to September to partner with the American Heart Association's Kids Heart Challenge and bring dance to schools. 
Grabbing your sneakers now? Here are a few different ways to participate on National Dance Day and all year long.
Find a National Dance Day Event in a city near you to watch dancers show off their passion or even get an opportunity to participate. 

Donate to

American Dance Movement

to support local dance education programs for underserved children.

Learn a choreographed dance

from professional dancers.

Find dance studios or dance meet-ups in your city to learn a new-to-you style of dance, have fun, and make friends. 
Making dance a part of your life can have surprising health benefits and allow you to express yourself in a new and fun way without the prom dress. 
Her Nexx Chapter invites you to join our free Community where women from around the world are connecting with each other's stories, exploring different experiences, and transforming ideas.
The Future of Connection for Women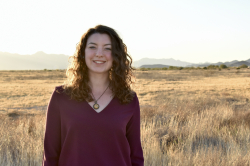 Latest posts by Bridget Bunch
(see all)
Follow us: