September marks the close of the summer season, and autumn arrived yesterday! Autumn is called the fall season because the leaves fall from the trees. Furthermore, the leaves "fall" into different colors from green to golden yellows, brilliant oranges or fiery reds. Plenty of people love the autumn season because of the vibrant colors of nature and those in their lifestyle. Also, in contrast to summer and winter, the weather is nice and balanced. 
When the season changes in autumn, I am also making changes by wearing outfits with fall colors when I go somewhere or go to work. In addition, I will drink pumpkin-spiced flavored coffee or iced coffee to complement the season. When I take a lunch break from work, I go to Barnes and Noble and buy pumpkin-spiced drinks to relax. I will buy some fall season stylish clothes that are on sale since I am on a budget. 
I also make changes by going outside for a walk or exercise more often if the weather is nice, and I have free time or a day off from work. Over the summer, I am hesitant to go out for a walk because the weather is hot and humid. I have a poor tolerance of hot weather and high humidity. Unfortunately, even in the fall season, the weather is still hot and humid in Texas. One day it is nice and balanced; suddenly, the next day, the weather is hot and humid again. It is frequently like that in many southern states, not just Texas. In general, bipolar weather in the fall season happens often in Texas. However, the weather at this time of year can be very nice in the Northeastern states, Northern states, and the Western Pacific states! (We in Texas might be a bit envious.)
Wherever you're at during this fall season, take the time to enjoy the beauty of nature as it changes around you. So, what changes are you making in your life as autumn arrives? Comment below!
Her Nexx Chapter invites you to join our free Community where women from around the world are connecting with each other's stories, exploring different experiences, and transforming ideas.
The Future of Connection for Women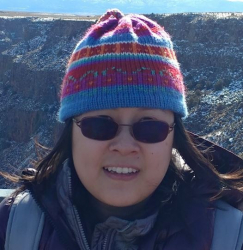 Latest posts by Jennifer Tran
(see all)
Follow us: