The holiday season is upon us! Thanksgiving is just a few days away and that means Christmas is right around the corner! 'Tis the season to create décor for your Thanksgiving celebrations and to enjoy a holly, jolly Christmas! The number of ways to express your creativity throughout the holiday season is limitless. When celebrating the Thanksgiving and Christmas holidays, we can be creative and indulge our hobbies; embrace those things that bring you the most joy! Here are some ideas to decorate your home or office for Thanksgiving and Christmas!
It is possible to decorate for Thanksgiving and Christmas at the same time this month! Some people choose to decorate with Christmas themes early while others wait until that calendar turns to December. You can use turkey and fall season themes for Thanksgiving which can create a festive and cozy expression in your home.
You can purchase holiday decorations from art stores such as Hobby Lobby or Michaels, or you can buy them from the locals. I recommend purchasing them from local stores because it's possible that the decorations will be handmade. They may be more affordable as well. You can also find handicraft-type décor at craft shows and holiday bazaars where local artists display their wares.
The most important aspect of holiday decorations is scenery. Setting the scene with creative touches helps to complement all the decorations on display. Thanksgiving decorations might not be as festive as Christmas decor, but you can still get creative! To create a Thanksgiving setting this season, you can decorate your home or office with real or artificial pine cones, fall-scented candles, turkey designs, cornucopia, and, of course, pumpkins. You can also adorn your door with a Thanksgiving-themed wreath.
Christmas decorations can include traditional trees, ornaments, wreaths, and stockings. To bring the fragrance of your Christmas tree into other rooms, you can hang fresh garland over the door. Maybe you have a special nativity scene or favorite homemade items that bring sentimental feelings whenever you place them in your home. Enjoy those special memories! You can extend the festive celebration of colors by decorating outside with bright lights and sparkling icicles. Let your holiday décor shine to bring you and those around you a joyful and happy holiday season!
Her Nexx Chapter invites you to join our free Community where women from around the world are connecting with each other's stories, exploring different experiences, and transforming ideas.
The Future of Connection for Women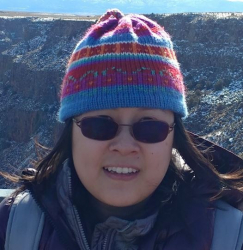 Latest posts by Jennifer Tran
(see all)
Follow us: