Chocolate is a popular snack loved by everyone. We love chocolate because it is fun to enjoy, and it is delicious! Kids love chocolate because it satisfies their taste buds. Chocolate is trending all over the world during the holiday season! There are three kinds of chocolate: white, milk, and dark chocolate. Milk chocolate is most popular because its taste satisfies one's sweet tooth. What is chocolate made of? It is made of cacao beans that come from cacao trees. It is also made in Mexico or Central America.
What is the difference between dark, milk, and white chocolate? Dark chocolate is made of cacao liquor and sugar. However, it has less sugar than milk chocolate. Milk chocolate is made of milk products and sugar. White chocolate is made of butter and vegetable oil; it is not made of cacao beans like dark and milk chocolate.
Unfortunately, not everyone can consume milk or white chocolate because of their health history, and people are searching for healthy alternatives to milk chocolate. Don't fret! Dark chocolate is that healthy alternative! Dark chocolate is a great snack to consume if you have a health history, or you want to reward yourself for staying the course on your diet.
There are several health benefits to eating dark chocolate. It provides brain boosts and a healthy heart. Dark chocolate provides more health benefits than milk chocolate because milk chocolate contains unhealthy ingredients. People love milk chocolate more than dark chocolate and aren't aware of the benefits of dark chocolate versus the health risks of milk chocolate. It is recommended to consume dark chocolate five times a week. Dark chocolate contains 11 grams of fiber while milk chocolate contains 10 mg of cholesterol and no fiber. The 11 grams of fiber from dark chocolate are better than no fiber at all. Furthermore, dark chocolate can decrease LDL cholesterol. I have a history of high LDL cholesterol, so dark chocolate is a good choice for me if I want to decrease my LDL cholesterol. Since LDL cholesterol correlates with heart disease, eating dark chocolate can help to reduce that risk. Lastly, dark chocolate boosts brain function by supporting blood flow with stimulant ingredients.
Just because some people have health conditions doesn't mean that they have to completely stop consuming chocolate during the holiday season! As long as they can enjoy chocolate in moderation, they will be fine. Alternatively, they can eat dark chocolate around 3-5 times a week! Although not everyone likes dark chocolate, it is important to get used to eating dark chocolate if we want healthy alternatives. Whichever type of chocolate you prefer, now is the perfect time to enjoy it!
Her Nexx Chapter invites you to join our free Community where women from around the world are connecting with each other's stories, exploring different experiences, and transforming ideas.
The Future of Connection for Women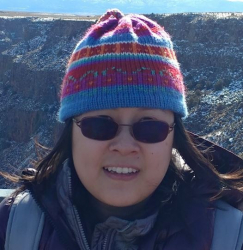 Latest posts by Jennifer Tran
(see all)
Follow us: