Houseplants are no longer a luxury only for the wealthy. Now anyone can pick up a small succulent for the price of a fancy coffee. Over the last century in American culture, we have been bringing the outdoors in as we spend more time inside. We know limiting our time in nature impacts our health and buying indoor plants can actually lessen those effects. So that small plant you bought can do more than simply improve your room's aesthetic. There is plenty of research out there on the benefits of indoor plants. I've done the heavy lifting for you, but if you are interested here are a couple of papers I found and will use to show why plants are so good for us: Emotional and Mental Health Benefits of Plants  and Benefits and Response to Plants Indoors
Why We Love Plants
Improve Your Home's Air Quality
Because plants give off oxygen and moisture, it helps make your spaces, no matter how large more comfortable and healthier. Whether to reduce air pollutants, dust, or the level of noise and add a healthy amount of humidity, including plants in your home decor is the best move to breathe in better air.
Strengthen Overall Well-being and Health
Nature tends to give a calming effect to people, even through pictures, potted plants, or a window showing green spaces. Seeing nature helps people in high stress environments have feelings of calm and relaxation. People with health issues can also rely on plants not just for a bit of visual distraction but to increase pain tolerance and ease symptoms of discomfort. Just a few potted plants in your workspace can impact your level of stress and feelings of contentment and happiness.
Make You More Productive
With a view of nature, people are quicker to start on a task and less likely to be mentally tired over the work time. Nature has a way of refreshing the mind and helping you stay focused.
Types of Indoor Plants and Care
Cactus and succulents are the easiest indoor plants to take care of. So, if don't have a green thumb, pick up a couple of these to get started:
○       Orchid Cacti
○       Prickly Pear Cactus
○       Kalanchoe 
Flowering plants are great if you want to try your hand at taking care of seasonal flowers and to brighten up your space:
○       Rose of China
○       Lollipop Plant
○       Moth Orchid
Ferns are a bit more tricky as they thrive in humid conditions since they are native to the forest:
○       Bird's nest
○       Boston Fern
○       Cretan Brake
Trailing and climbing plants are really fun to watch grow over time but they need the right conditions. These look great on a bookshelf that gets good sunlight or on a tall side table:
○       Swiss Cheese Plant
○       Heartleaf
○       Golden Pothos
Palms need the right amount of humidity and light to stay healthy. Although expensive, they create both flair and a healthy environment:
○       Parlor Palm
○       Kentia Palm
○       Pygmy Date Palm
Indoor plants are more than a decor item to liven up your space. Plants have surprising benefits for your physical, emotional, and mental health as a short-term substitute for spending time in nature. Don't let your lack of or past experiences with potted plants keep you from keeping a plant or two; do your research and start with something easy to take care of. You'll be surprised how one plant can make a difference. 
We invite you to join our free Community where women from around the world are connecting with each other's stories, exploring different experiences, and transforming ideas. And, if you're a gardener (indoor or otherwise), you'll find a Gardening topic just for you!
The Future of Connection for Women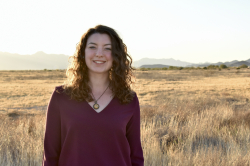 Latest posts by Bridget Bunch
(see all)
Follow us: