As early as 1767 toys were made requiring the skill to build and the most notable would be the jigsaw puzzle. In 1913 the erector set emerged on the toy scene with a national advertising campaign in the Saturday Evening Post and Popular Mechanics. Frank Lloyd Wright turned a project of constructing a Tokyo hotel designed to withstand damage from earthquakes and his set of interlocking beams into miniature logs (Lincoln Logs by name) that could endure children's rough play and treatment. In 1956 people would clean walls (often dirtied by soot) with the product that would eventually become the popular toy Play-doh.
In 1958 Danish carpenter Godtfred Kirk Christiansen filed the original brick system patent for LEGO® and a brick made in 1958 would still interlock with a Lego brick made today! What began as a simple interlocking toy plastic brick currently is considered one of the most famous and influential toys on the planet!
My grandsons have been fans almost as far back as they can remember. When they were very young, they wanted me to buy the Lego kit to build the oil tanker from the movie Cars 2, and it was huge and complicated! I explained I would not be able to help them with this creation, and they assured me they were very capable of building it on their own. And they did! They asked me two questions, and I couldn't answer either one!
As grandson David relates, "I've been building Legos for as long as I can remember, maybe from age four or five. I find that Legos are just a very calming thing to do while watching a TV show." His most recent project is the Lego world map, and he admits he finds constructing this map to be the most complicated Lego project to date.
Grandson Sam says, "I've been doing it for over a decade, fun to build and at the end you have something you can play with. The most complicated thing I've built is a technic digger." When I asked him what he thinks would enhance the Lego experience, he replied, "I would like to see a section on the Lego shop online where you can choose and buy individual pieces." (Listen up, Lego folks!)
My friend Loretta uses Legos in her work supporting caregivers. "Lego bricks are so powerful because the 3D model you build allows you to see and hold your thoughts and feelings in your hands that may not have been clearly expressed otherwise."
On January 28, every year the world celebrates this wonderful, educational, durable, and multi-talented set of toy bricks.
Suggestions for a fitting celebration or tribute to the awesome Lego include:
1. Get out some Legos and build!
2. Plan to visit a Legoland Theme Park in Carlsbad, California or Winter Haven, Florida. The Legoland Discovery Center is located in Tempe, Arizona.
3. Check out people building Lego creations on YouTube by searching for "Lego Creations That Will Blow Your Mind" which should bring up a great selection.
4. WatchThe Lego Moviemade in 2014 and/or The Lego Movie 2: The Second Part, which was released 5 years later in 2019.
Interesting facts:
Lego sponsors corporate retreats for adults (personally I think they won't invite children because they could outshine the adults!)
"Play well" is the English translation for the two Danish words "leg godt" from which the name Lego was derived
People pitch ideas for new Lego sets by sharing their concepts on the Lego Ideas website https://ideas.lego.com/howitworks#product-ideas and if 10,000 votes appear, the company will turn the idea into a real Lego set
Stacking 40 billion Lego bricks together would reach the moon!
The more than 4 billion Lego Minifigures make them the world's largest population!
Two eight-pipped Lego bricks can be combined 24 different ways
Lego makes 400 million tires each year for all the vehicles they create, which is more than any real-life tire maker
If you're new to the Lego world or a seasoned veteran, January 28 provides a wonderful day of celebration. And maybe, for some, a new holiday!
Her Nexx Chapter invites you to join our free Community where women from around the world are connecting with each other's stories, exploring different experiences, and transforming ideas.
The Future of Connection for Women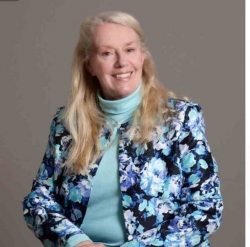 Latest posts by Grace Aspinall
(see all)
Follow us: