Friends are often seen as the family you choose. Whether it's your oldest friend from grade school or someone you've only recently bonded with, all your friendships are special in their own right. Friendships provide love, bonding, and happiness. Friends help you grow as a person and work through the hardships of life. That is what February is about, celebrating and appreciating the value of friendship this International Friendship Month.
With all the hardships everyone has been facing these past couple of years the world feels more divided than ever, which is exactly why it is the perfect time to remember the necessity of friendship. International Friendship Month invites all people from around the world to honor and appreciate all friendships. It's not just about friendships within our own communities, but the friendship between nations and their peoples, especially in these troubling times. Now is when everyone most needs a friend.
Friendships are necessary for your personal mental health and prosperity. You'll find emotional support from your friends during your best and worst times in life. Friends give you advice and guidance in difficult times and amid uncertainty. You'll see how much honesty and trust can be found in your friendship. The people you surround yourself with should be living expressions of empathy, loyalty, and love.
You don't need to have a huge group of friends in order to experience all these benefits of friendship. Perhaps you prefer to keep a small close-knit group of friends, or even less than a group. That's perfectly normal and okay because you don't have to have more than what you need.
Take this month (or more!) to appreciate the friends you have. Make plans to hang out and bond, especially if it's with someone you really loved and haven't spoken to in a while. Maybe take this time to make new friends. Always remember that friends enrich your life in so many different and positive ways. Remember to be grateful and appreciative of the friends you have or had, no matter how many or how few.
Her Nexx Chapter invites you to join our community and form new relationships on our free virtual platform, where women from all walks of life come together to support and be supported by one another.
The Future of Connection for Women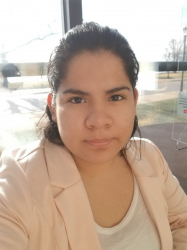 Latest posts by Daniela Avilez
(see all)
Follow us: