Coretta Scott King successfully aspired to be more than just the wife of famed civil rights leader Dr. Martin Luther King, Jr. "I am not a ceremonial symbol. I am an activist. I didn't just emerge after Martin died – I was always there and involved," she stated with vigor. "My story is a freedom song of struggle. It is about finding one's purpose, how to overcome fear and to stand up for causes bigger than one's self."
"Coretta King was his other half. She did more than anyone else to advance his legacy. And, dare I say, if it were not for this woman by his side, his legacy would never have risen to such heroic proportions," explained Dr. Barbara A. Reynolds, coauthor of Mrs. King's biography.
Raised in the deeply segregated southern United States, fourteen-year-old Coretta Scott watched with her family as their home was burned to the ground because of the color of their skin. Her religious and pro-education parents refused to retaliate with acts of violence and instructed their young family to be thankful they were all safe. Thus, Coretta fought for her schooling from youth into adulthood aided by her deep involvement in the church. 
At her high school graduation, she was the valedictorian, but receiving her Bachelor of Arts degree from Antioch College forced her to fight prejudice and discrimination because a Black student teacher was not allowed to teach in the local schools.  
She continued her education with a scholarship to the New England Conservatory of Music in Boston, Massachusetts, where she met her partner in activism, doctoral student Martin Luther King, Jr.
Always looking to her faith throughout her life she once said, "When God calls you to a great task, He provides you with the strength to accomplish what He has called you to do. Faith and prayer, family and friends were always available when I needed them … I learned that when you are willing to make sacrifices for a great cause, you will never be alone."
Coretta Scott married Martin Luther King, Jr on June 18, 1953, and he became very active and a leader in the Civil Rights movement in the South. Coretta emerged not only as the mother to their four children, but a colleague next to her husband which included the Montgomery Bus Boycott in 1955, her journey to Ghana as they claimed their independence in 1957 and her never failing dedication assisted with the passage of the 1964 Civil Rights Act.
In fact, it was Coretta who urged her husband to Washington, DC where he would speak to a crowd estimated to be 250,000 strong giving his famous "I Have a Dream" speech.
Suddenly on April 4, 1968, the unthinkable happened – Dr. Martin Luther King, Jr. was assassinated. Four days after her husband's murder Coretta King transported her family to Memphis where they marched for civil rights in a protest march Dr. King had been scheduled to lead. The crowd was overcome with sadness, but they marched to keep Dr. King's fight visible and moving forward.
As Coretta pressed forward within the civil rights movement, she founded the Martin Luther King, Jr. Center for Nonviolent Social Change in Atlanta, commonly known as The King Center.
In 1969 she established an annual Coretta Scott King Award to honor an African American children's book author, and in 1979 another award was created to honor an outstanding African American illustrator. She wrote a memoir, My Life with Martin Luther King, Jr. with her son Dexter, and in 1968 completed The Martin Luther King, Jr. Companion: Quotations from the Speeches, Essays, and Books of Martin Luther King, Jr. Her posthumous memoir My Life, My Love, My Legacy published in 2017 was based on interviews with journalist Barbara Reynolds.
In 1983 her hard work had a permanent impact when a federal holiday in honor of Dr. Martin Luther King, Jr. was signed into law. Coretta Scott King died on January 30, 2006. The presidents and heads of state who attended her funeral expressed their sadness in losing another prominent figure in the fight for equality.
Her Nexx Chapter invites you to join our free Community where women from around the world are connecting with each other's stories, exploring different experiences, and transforming ideas.
The Future of Connection for Women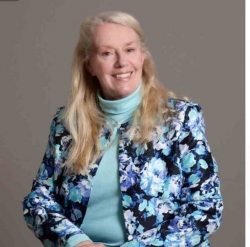 Latest posts by Grace Aspinall
(see all)
Follow us: