According to NationalChiliDay.com, "It is fitting that we celebrate National Chili Day every year on the fourth Thursday of February since there's nothing better than enjoying fiery fare during one of winter's coldest months."
Lyndon B. Johnson, who hailed from Texas and insisted his home state had the best chili hands down, had a favorite recipe which became known as Pedernales River Chili after the location of his Texas ranch. He would use venison instead of beef probably because he required a leaner meat, and his doctor wanted him to eat a diet to aid his bad heart. The requests for the recipe numbered in the thousands and became so frequent that the president's first lady, Lady Bird Johnson, printed it on cards to mail out whenever there was a request
The New York Times shared Lady Bird Johnson's Pedernales River Chili at https://cooking.nytimes.com/recipes/1013630-lady-bird-johnsons-pedernales-river-chili and explained, "This recipe, from former first lady Lady Bird Johnson, was featured in the 2011 exhibition 'What's Cooking, Uncle Sam?' at the National Archives in Washington."
INGREDIENTS
4 pounds ground beef (venison according to the former president)
1 large onion, chopped
2 garlic cloves, minced
1 teaspoon dried oregano
1 teaspoon ground cumin
2 tablespoons chili powder, or to taste
1 ½ cups canned tomatoes, cut up
2 to 6 dashes hot sauce, or to taste
Salt to taste
Cook the meat, onion and garlic in a Dutch oven over medium heat, stirring, until lightly browned. Stir in the oregano, cumin, chili powder, tomatoes, hot sauce, salt and 2 cups hot water. Bring to a boil, lower heat and simmer, covered, for about 1 hour, skimming off the fat as it cooks.
Other recipes can include as many as 20 ingredients including a plethora of peppers, with or without seeds, including dried ancho and Mexican chiles, and a vast array of spices like cayenne pepper, Zatarain's New Orleans spice mixture, or hot paprika. Often tomato paste will be added as a thickener.
But the chili should not be eaten alone or only in a bowl. Cheese ranks first on the list of toppings with sour cream, tortilla chips, dried onions, hot sauce, avocado and salsa rounding out the menu. Corn bread makes a terrific accompaniment. The bowl remains the top method of serving chili, but other options include on a hot dog, in a Frito chili pie, and with macaroni and cheese. Chili served atop French fries, rice, baked potato, spaghetti, or in a sloppy joe sandwich emerge as popular serving suggestions.
The origins of chili include diverse and colorful tales. A popular belief places the first chili in Mexican kitchens, however Mexican citizens disagree. Another controversial theory includes a Spanish nun, Sister Mary of Agreda, who had out of body experiences in the early 1600s (although she never left the convent) to preach Christianity to Native Americans. After one such excursion, the legend says, her spirit wrote down the recipe of chili con carne with chili peppers, venison, onions and tomatoes.
Another tale comes from San Antonio in 1723 when Canary Island immigrants combined local peppers and wild onion with various meats to create chili. The earliest written description appears to come from J.C. Clopper, who lived near Houston. While his description never mentions the word chili this is what he wrote of his visit to San Antonio in 1828:  "When they [poor families of San Antonio] have to lay for their meat in the market, very little is made to suffice for the family; it is generally cut into a kind of hash with nearly as many peppers as there are pieces of meat – this is all stewed together."  
Chili stands cropped up in a San Antonio market in the 1880s serving "bowls o'red" made by "chili queens." Writer O. Henry and William Jennings Bryan apparently were among the many who paid 10 cents for a bowl; the meal was completed with a piece of bread and a cup of water. Chili would be featured in Chicago at the 1893 World's Fair and in the next century, chili joints made their debut in Texas and were popular all over the west by the roaring 20s. The dish became a mainstay during the great depression and the story goes that chili joints often kept people from starvation because chili was cheap, and the crackers were free.
On National Chili Day people all over the country (and maybe even the world) will undoubtedly fill crock pots and heavy stew pots with the mixin's and fixin's for their favorite chili. It makes for good fun to have a chili fest with a competition for the best chili. And a wonderful meal is certainly in store for those who come to the party.
The age-old question asks, "Beans or no beans," and only the cook can answer that. Meanwhile, plan on some hearty eating with wonderful chili toppings each February 24!
Her Nexx Chapter invites you to join our free Community where women from around the world are connecting with each other's stories, exploring different experiences, and transforming ideas.
The Future of Connection for Women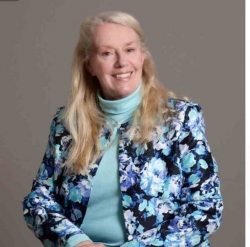 Latest posts by Grace Aspinall
(see all)
Follow us: