You're proud of your ethnic background. Why not bring your culture's elements into your home as a representation of all that is special to you? By adding some pieces, you can create an environment that feels like home, even when you may be miles away. Including culture in your decor keeps you connected to your roots.

Cultural diversity within a community is an essential factor that makes it so unique. Use your cultural background as inspiration for your interior design for an engaging way to embrace all your life and share your culture with others.
If you have roommates, you can look for ways to incorporate every culture, fusing them into one complete design, representing each of you.

Your culture may be defined by a collection of family influences and places your past relatives lived. Maybe you identify with a culture from a place you've traveled to. You can decide how you celebrate or display your own or adopted heritage.
Keeping the sights, sounds, and scents of your culture close can help calm homesickness. There are times, we can feel alone when we're far from our home, missing family, friends, or everyday lives. It helps to have elements of comfort and familiarity around.
Displaying cultural artifacts in your home, apartment, or dorm room also starts conversations with family and friends, introducing them to the things that are important to you.
Below I share some ways for you to bring your culture alive in your home and day-to-day life.
Celebrating Your Roots
There's no better way to display your roots than adding representative touches to your home decor such as tapestries, photos, art, furniture, or lights. Every room of your home can represent your heritage. Modify colors, textures, patterns, and materials in honor of your ancestors—paint walls in the traditional colors of your homeland.
Different cultural influences can exist in harmony in your home. Incorporating cultures and traditions can help loved ones keep in touch with their own backgrounds while learning and appreciating others' origins.
Ethnic and Cultural Elements 
Feel free to design your living space around your culture or incorporate smaller traditional elements. It's up to you. Don't worry if every piece included is not authentically from your culture. You can mix your current decor with some cool cultural finds to create an eclectic look.
You already have your decorative style, but you can blend your culture with your existing theme. Add a piece from your home country to a corner or a wall above the sofa. Try to find a common denominator to pull your space together. Take into consideration current colors, patterns, and sizes. You don't have to transform your home overnight. Try different combinations, and don't be afraid to modify your space.
Let your pieces illustrate your ethnic pride. Browse the internet and home decor magazines for inspiration, and shop in different places, such as import shops, thrift stores, and flea markets for finds that will help you harmonize your room.
Rugs, Blankets, and Tapestry Designs
Adding decorative wall accents like tapestries can bring a beautiful accent to your room. Fiber art or an ethnic tapestry can add a great finishing touch. Colorful, patterned rugs can show multiple cultures and are as prevalent in today's decor as they were centuries ago. Center an element like a table or bed on an eye-catching rug.
Tapestries, wall hangings, and throw blankets are an excellent way to add a pop of color and pattern in honor of your family's background. You can also find ethnic-inspired embroidered or patterned throw pillows for sofas and beds.
Wall Art
Express art with endless possibilities; wall art is a fantastic way to show your personality and culture. Add some framed photos of a trip abroad with some paintings that show your ancestry, or maybe someone in your family tree was an artist. You can also create a family project, asking your family members to make a collage of how they can portray their heritage. Remember that any room and wall can become a gallery space.
Symbols
Religion is important in many cultures. Look for ways to add religious symbols in your interior design. It may be a religious scene painting, a treasured artifact from an important religious site, a Buddha statue, or a cross. 
Furniture
Introduce some culture to any room of your home with elements that showcase your past. Ask family members if they have any furnishings that they're willing to part with. These pieces have an added family history to cherish, and you can add modern touches.
Scents, Plants and Flowers to Trigger Memories

There's nothing like familiar aromas to bring a smile to your face. A scent can take you back to gatherings or trips. Look out for stores or on the internet for candles whose scents take you back to your favorite places. Lighting one will be a sweet, instant journey to the past.
Consider adding some plants or flowers to your home that may be native to where you're from. Having these elements can be reminders of your culture and can keep you connected to what's important.
Music for Your Soul
Music from your own culture can be a great way to recall many beautiful memories. You already have your favorite music, but research artists from before your time to mix up your current playlist. When you're missing those beloved sounds, just put on some music and let it envelop you in emotion, rhythm, and dance.
Family Recipes

One tasty way to get through homesickness and keep your culture alive is to cook family recipes. There's nothing like those familiar smells and the anticipation of those flavors. Invite your friends and family over for an evening of sharing your traditional cuisine. This is a great way to introduce others to your culture and traditions. 
Keeping Your Culture Alive

Showcasing your ethnic culture adds something special to your home decor or life while presenting the opportunity to share your family's culture and keep your ancestry alive. Craft your cultural haven at home, the perfect place to relax at the end of the day as you remember your past while enjoying the present.
Our Her Nexx Chapter Community invites you to join us where women are connecting with each other's stories, exploring different experiences, and transforming ideas.
The Future of Connection for Women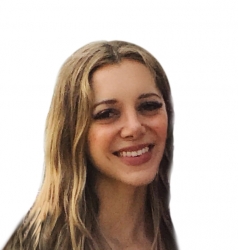 Latest posts by Agostina Chemello
(see all)
Follow us: