If there is a person in the world who believes in distance education, that person is me!
Online teaching democratized education and allowed people from different social classes to have access to the same content, in addition to enabling greater mobility to learn, since teaching can take place at the time and place that makes the most sense for people.
There are those skeptics who criticize online education, devalue students of this modality, and say that this form of study does not guarantee learning, but I believe that for people to learn, they first need to have a genuine desire to grow and change their mindset. If that doesn't happen, online education might not really work.
I took a Human Resource Management Training course at the University of Minnesota thanks to the technology of virtual classes; many other courses were available as well. I can guarantee that when we are interested and committed to our career, having flexible time for studies can be very advantageous and strategic.
Women from all over the world can study at the undergraduate level for free and entirely online at the University of the People, an American virtual university that focuses on multiplying quality education around the world. The institution has several scholarship programs, and some are available especially for vulnerable women.
Learning online requires more discipline than learning traditionally. Facing the distractions and ensuring your focus remains on the goal of acquiring knowledge can be challenging; however, it is a beautiful example of staying the course!
Her Nexx Chapter invites you to join our free Community where women from around the world are connecting with each other's stories, exploring different experiences, and transforming ideas.
The Future of Connection for Women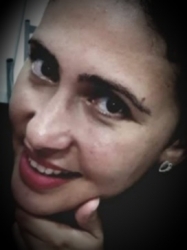 Latest posts by Ana Paula Fortunato
(see all)
Follow us: