When North Texas Giving Day started in 2009 with the intent to gain exposure for nonprofit organizations, the Communities Foundation of Texas who sponsors this annual event had no idea it would become the largest community-wide giving event in the nation. Throughout its 10-year history, over $240 million have been raised. North Texas nonprofit organizations look forward to this day with great anticipation, and Her Nexx Chapter is excited to be participating for the first time.
In 2018, over 2,700 non-profits received 157,000 in gifts totaling over $48 million. This year's giving day will be held on Thursday, September 19. This 18-hour event (starting at 6:00 am and concluding at midnight) allows everyone to be a philanthropist as all donations are made on the North Texas Giving Day online platform.
Her Nexx Chapter helps women stimulate self-growth with ways to connect, explore and transform their lifestyle, and we invite you to join us in this initiative. As you may be well-aware, women earn less, save less, and have a lower overall financial literacy comprehension. They also tend to live longer so they face additional costs, including more long-term and overall health care expenses, requiring the need for increased retirement resources and financial freedom. But studies show us that women are three times as likely as men to say they can't afford to save for retirement or handle an unexpected expense and the trend just continues to grow, which is why we need your help now more than ever! 
We want to offer our Virtual Program platform, Her Financial Literacy, to women who would otherwise not be afforded the opportunity to enhance their financial stability. Our desire is to provide sponsored memberships, allowing women to take their journey to the next level, giving them the freedom to choose their future.
In the next days and weeks, we'll be sharing about the many ways financial literacy knowledge can help women. As we do, we hope you will consider partnering with us and linking arms with Her Nexx Chapter to help fund these memberships. Your donation on North Texas Giving Day can make a big difference in the lives of these women.
To learn more about North Texas Giving Day, visit North Texas Giving Day.
Our Her Nexx Chapter Community invites you to join us where women are connecting with each other's stories, exploring different experiences, and transforming ideas.
The Future of Connection for Women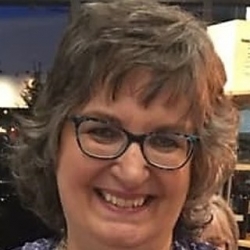 Latest posts by Suzanne Ridner (

see all

)

 
Follow us: